BHP in record dividend payout as profits surge on higher prices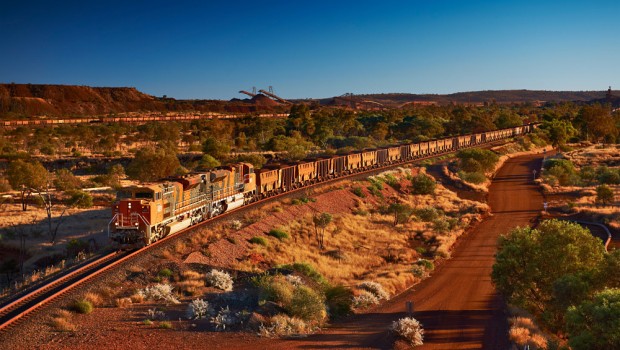 BHP is handing back more than $7bn to shareholders in a record half-year dividend as soaring commodities helped the world's biggest mining company post a jump in profits.
The company said net profits rose to $9.4bn in the six months to December 31 from $3.9bn a year earlier. Underlying attributable profit of $9.7bn was up 57 per cent on revenue from continuing operations of $30.5bn and beat expectations of $8.96bn.
BHP's $7.6bn payout is bigger than expected and brings returns to shareholders to $22bn in the past 18 months, said chief executive Mike Henry.
"Our record interim dividend was supported by our reliable operating performance and continued strong markets for a number of our products," he added.
The interim results come after a busy year for BHP, which last August agreed to merge its oil and gas business with Woodside Petroleum and scrap its dual listing in favour of a main listing in Sydney.
BHP is also trying to cut its exposure to fossil fuels and focus on commodities such as copper and nickel, which are in high demand for electrical vehicle batteries.
Its continuing operations, which include copper, iron ore and coal assets, posted underlying earnings before interest and taxes of $15.6bn, compared with $11.4bn a year earlier. The petroleum arm swung to a profit of $2bn from a $108m loss a year earlier on the back of rising energy prices.
Labour costs had risen because of staff shortages due to Covid-19 restrictions which saw the state of Western Australia close its borders. BHP added that headwinds from bottlenecks in its supply chain would continue through 2022.
The company lowered its net debt target to $5bn-$15bn from $12bn-$17bn, which would allow it to facilitate shareholder returns and fund future deals. Net debt was $6.1bn at December 31.
Henry said the company is more commercial and agile after its revamp, and hinted at future M&A opportunities.
"We have been clear M&A is a lever available to us, one amongst a number, but we are only wanting to the pursue right opportunities at the right time and at the right price," he said.