FTSE 250 movers: Provident Financial soars, Saga slips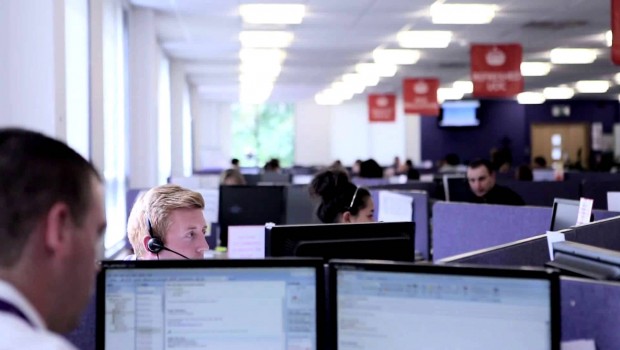 London's FTSE 250 was up 0.69% at 19,139.81 in afternoon trade on Wednesday, with Provident Financial leading the index higher.
The doorstep lender surged after smaller rival Non-Standard Finance said it had abandoned its £1.3bn hostile bid for the company after it learned that the Prudential Regulation Authority had concluded it would not meet minimum regulatory capital levels.
Analysts from Numis said: "Compellingly cheap now the risk of having to support NSF has passed. Recovery is underway and the group remains a market leader in all business lines. However, the largest shareholder has a closed fund with substantial redemptions and the reasons why the original 49% of shareholders supported the offer still remain. Nevertheless, we believe the current share price has been driven by the market valuation of NSF and the probability of its offer succeeding, not by the fundamental value of Provident as it continues its gradual recovery."
British public transport operator Go-Ahead Group climbed after making interim chief financial officer Elodie Brian a permanent appointment, with chief executive David Brown praising the impact that the former Southeastern Rail finance and contracts director has had in her six months with the company.
Precious metals miners Centamin and Acacia Mining jumped after gold prices rallied to reach a 9-week high.
Online gambling outfit 888 Holdings continued to climb after its assertion on Tuesday that it remains on track to meet full-year expectations after posting a 6% increase in like-for-like revenue for the period between 1 January and 18 May.
Aveva climbed after analysts at UBS hiked the stock's target price from 3,365p to 3,550p, while Aston Martin Lagonda made gains after being initiated at 'buy' at Redburn.
Saga came in as the top faller, while Woodford Patient Capital Trust - run by Neil Woodford - remained amongst the worst performers after it emerged that the firm's flagship Equity Income Fund had been suspended after "an increased level of redemptions".
Bakkavor dipped as analysts at Barclays reaffirmed the stock's 'underweight' rating, stating that they expected the food manufacturer's margins to fall and mid-term earnings to be below consensus.
"Around 80% of the company's revenue comes from the four major UK food retailers and these businesses are unlikely to be willing to give Bakkavor price increases to compensate for higher labour costs, which we think could be particularly severe for those companies employing relatively low paid employees," the analysts said .
Finally, infrastructure developer John Laing Group edged lower after it sold an investment advisory agreement between John Laing Capital Management and John Laing Environmental Assets Group to Foresight Group.
Market Movers
FTSE 250 (MCX) 19,139.81 0.69%

FTSE 250 - Risers
Provident Financial (PFG) 526.20p 17.98%
Go-Ahead Group (GOG) 1,896.00p 6.09%
Centamin (DI) (CEY) 102.60p 5.59%
888 Holdings (888) 150.10p 5.33%
Aveva Group (AVV) 3,770.00p 5.09%
Aston Martin Lagonda Global Holdings (AML) 1,005.00p 4.07%
Acacia Mining (ACA) 168.40p 4.03%
SIG (SHI) 134.30p 3.95%
Diploma (DPLM) 1,528.00p 3.87%
Royal Mail (RMG) 205.00p 3.42%
FTSE 250 - Fallers
Saga (SAGA) 42.56p -4.41%
Woodford Patient Capital Trust (WPCT) 68.00p -4.32%
Entertainment One Limited (ETO) 405.40p -3.67%
IP Group (IPO) 79.30p -3.25%
HICL Infrastructure (HICL) 159.00p -2.54%
Bakkavor Group (BAKK) 127.60p -2.31%
Premier Oil (PMO) 76.22p -2.26%
Amigo Holdings (AMGO) 270.22p -2.09%
John Laing Group (JLG) 371.00p -1.70%
Man Group (EMG) 145.62p -1.62%