Market overview: Investors left licking their wounds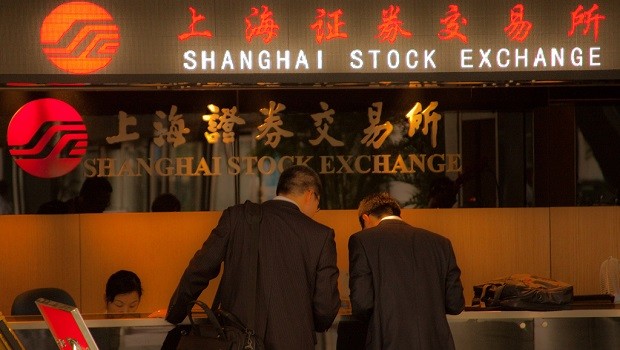 1630:Close Stocks were dumped across the board on Tuesday. The selling arguably started in commodities and then filtered through into the equity space. A downgrade from the ADB to its GDP forecasts for China was mooted as one reason early on. Three-month copper futures finished the day 3.9% lower on the LME at $5,062.50 per metric tonne. Miners were easily the most beaten down sector, with remarkable drops seen in the likes of Glencore and Kaz Minerals, arguably on the back of a negative research note out from Credit Suisse.
Nonetheless, those of a more cynical bent might point out that September is historically a weak month for shares. Stock in Volkswagen cratered once again, leaving even many long-term investors licking their wounds. RBS reportedly pushed back its forecast for the date of the first hike in Bank Rate to August 2016 from February 2016. That came as cable come off by almost a full percentage point. The same broker told clients that a key technical chart pattern had been triggered, pointing to further downside. FTSE 100 down 172.87 points to reach 5935.84.
1620: "After 10% YTD relative outperformancefor EU Pharma, thesector still trades ata 20% historical PE premium to the market. Despiteattractivefundamentals, westruggleto find room for multipleexpansion in light of EM/China concerns and US pricing pressurecapping short-term growth, while yields are not better than the rest of the market. [...] We see limited room for sector P/E expansion beyond the current 20% market premium. We prefer ROG, NOVO and ATLN," Morgan Stanley says. They have GSK at equalweight and AstraZeneca at underweight.
1605: A so-called head-and-shoulders pattern has been triggered in cable suggesting cable going sub-1.50, analysts at RBS are pointing out. GBP/dollar off 1.02% to 1.5349 at last count.
1554: Brazilian real is weakening past $4. "We think that the sell-off in the Brazilian real has been overdone to some degree. But whereas a decline to around 4/$ in 2003 was subsequently followed by a period of rapid appreciation, several factors suggest that the real will only drift back to around 3.5/$ in the next couple of years," Capital Economics says.
1552: Kaz is cratering along with the rest of the sector after being taken down a notch to neutral by Credit Suisse with a target price of 150p.
1452: Analysts at Cannacord Genuity have reinstated their buy recommendation for RSA shares, albeit on a lower target price of 440p versus 530p beforehand. "Making no explicit allowance for the possibility of another bid, which we see as low probability. While the dividend is unlikely to be particularly attractive on a 12 month view, on top of the c.8p dividends we expect, after Monday's fall, our target price offers just over 10% potential upside, and we reinstate our BUY recommendation," they say in a research note sent to clients.
330: Three-month copper futures are lower by 2.5% to $5,125.50 per metric tonne on the LME.
1103: HSBC is a bit of an underachiever when it comes to managing the 'micro' but stands to gain from a big macroeconomic tailwind as interest rates Stateside rise, Goldman Sachs said. It kept the London-listed shares at neutral and those traded in Hong Kong at buy while adding the latter to its Conviction List.
1025: Glencore has "suffered a complete loss of confidence from investors following the recent dividend cut and equity placing," Credit Suisse notes. Nonetheless, it kept an outperform recommendation on the shares with a target price of 175p.
1014: Management at Anglo American have been delivering and there is 'value' to be found in the shares on a one to two year view. However, "earnings momentum in diamonds and platinum has surprised us to the downside and by virtue of GLEN's weak performance Anglo is no longer the obvious value or recovery play. Credit Suisse expects Anglo American to cut its dividend pay-out by 45% at year-end. It lowered the shares to neutral with a 900p target price.
0834: Investec ups StanChart to buy from neutral but lowers target price to 820p from 970p. "Although we now believe Standard Chartered could enjoy a near-term rebound, we regard the case for the stock as somewhat speculative. We see much clearer upside for Virgin Money (Buy), RBS (Buy), HSBC (Buy) and even Lloyds (Buy) and Barclays (Buy)."
0830: Asia-focused lenders StanChart and HSBC are at the top of the leaderboard, swimming against the tide. Miners such as Antofagasta and Kaz are lower on the back of negative comments out of analysts at Credit Suisse. Antofgasta and Vedanta were downgraded to underperform from neutral by Credit Suisse. Glencore stock is plumbing all-time lows. Shares in AA are pacing declines on the Stoxx 600. Reports overnight indicated feasibility studies are to get underway on a possible Shanghai-London stock connect. The Asian Development Bank has lowered its forecast for Chinese growth. FTSE 100 15.34 to 6,093.41