Market overview: Danish central bank surprises with interest rate cut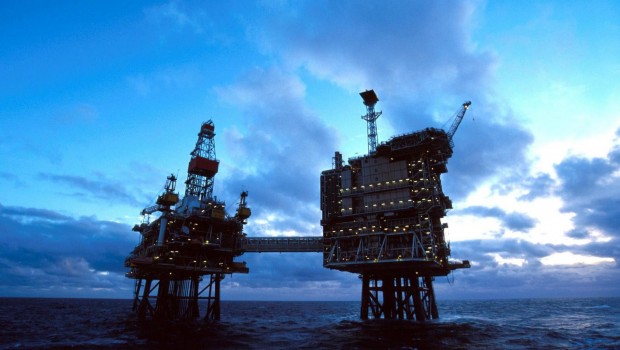 1516: In an unscheduled announcement the Danish central bank has cut its main lending rate to 0.05% and their deposit rate to -0.2% from -0.05%. The monetary authority has stated that there are no plans to abandon the currency peg. That may be "easier said than done" says BNP's Ken Wattret. Acting as backdrop, the head of Poland's central bank has reportedly said that major changes are required following the SNB's removal of its floor. Capital Economics is altogether more positive, highlighting how the Koran's peg has been in place for over thirty years and the fact that its balance sheet didn't balloon over the last few years, as its currency is not seen as such a safe haven as the Swiss franc.
1434: In its latest Metals&Mining research note Credit Suisse indicates that KAZ, Ferrexpo and Vedanta could all have funding issues.
1352: Serco and JD Williams have inked a new 10-year partnership, reports citing Bloomberg say. Travis Perkins has been upped to overweight from neutral at JP Morgan Cazenove.
1335: In the near-term the potential for further losses in Chinese stocks is high, with many having fallen today by the maximum amount allowable. Furthermore, many margin traders will be under pressure, Capital Economics says. Nonetheless, should shares fall further the impact ought to be minor as the stock market surge in the Asian giant has been too abrupt for any "wealth effect" to have been felt. The rest of the world's exposure to Chinese equities is also small. The research house maintained ts 3,000 point target for the Shanghai Composite at the end of this year.
1334: Broker Charles Stanley today takes aim at this morning's research note from Morgan Stanley on Tesco. It describes the grocery giant's assumption regarding how much the "stub" of the company, once all its international operations are sold, as "punchy" and "heroic". Morgan Stanley had estimated a value of 330p – some 48% above the current share price - for said stub. Nevertheless, Charles Stanley concedes that the American broker makes some valid points regarding how Tesco should look to compete with the hard discounters. FTSE 100 up 10 to 6,560.
1330: Three month copper futures are slipping by 0.2% to $5,642.25 per metric tonne out on the LME.
1051: Shares of Centrica are moving lower after announcing a reduction in its standard tariffs.
1000: The Eurozone's construction output slipped by 0.1% over the month in November. The single currency area's current account surplus dropped to €18.1bn in November from €19.5bn in the prior month.
0959: Analysts at HSBC have reportedly cut their target for the price of copper this year by 11% to $2.92 per pound. This same morning UBS slashed its target for platinum in 2015 to $1,400 per ounce from $1,500 previously. China's Premier believes there will be significant pressure on the country's economy this year, Bloomberg reports.
0830: Markets have started the day higher despite an overnight plunge in Chinese stocks as that country's authorities moved to curtail margin trading in a bid to curtail a near 70% surge in shares over the last six months. Tesco is in the lead early on after analyst Edouard Aubin at Morgan Stanley told investors that supermarket operator Tesco has scope to materially improve its UK operations. With the company's operating margins in terms of earnings before interest and taxes set to return to 3.5% by fiscal year 2019, Aubin decided to hike his price target on the company's shares to 260p from 155p.US markets will be closed for trading today in observance of Martin Luther King Jr.'s birthday. Little in the way of market moving data is expected, with investors looking out to his week's meeting of the ECB governing council and MPC.