Director dealings: Sirius Real Estate CEO lowers stake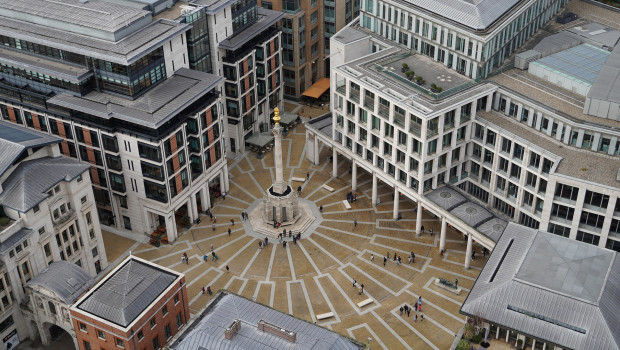 Sirius Real Estate revealed on Monday that chief executive Andrew Coombs had disposed of 990,000 ordinary shares in the London-listed outfit.
Coombs, who joined the Sirius Facilities Group in January 2010, sold the shares on the previous Friday at an average price of 65p each, for a total transaction value of £643,499.98.
Following the sale, Coombs held a beneficial interest in 8.88m shares, representing 0.87% of Sirius' issued share capital.
Back in April, the Germany-focussed business parks owner and operator completed the sale of its Bremen Dötlinger Strasse business park to a private investor for €6.3m.
As of 1620 BST, Sirius shares had crept forward 1.02% to 65p.
Top Director Buys
Xlmedia (XLM)
Director name: Weihs,Ory
Amount purchased: 421,052 @ 46.00p
Value: £193,683.92

Ergomed (ERGO)
Director name: Barfield,Richard
Amount purchased: 36,000 @ 241.50p
Value: £86,940.00

Enquest (ENQ)
Director name: Bseisu,Amjad
Amount purchased: 417,577 @ 19.10p
Value: £79,757.21

Polymetal International (POLY)
Director name: Cockerill,Ian
Amount purchased: 6,500 @ 875.40p
Value: £56,901.00

Just Group (JUST)
Director name: Cormack,Ian
Amount purchased: 100,000 @ 46.33p
Value: £46,328.20

Ite Group (ITE)
Director name: Backhouse ,Nick
Amount purchased: 50,000 @ 77.00p
Value: £38,500.00

Sigma Capital Group (SGM)
Director name: McMahon,James C.
Amount purchased: 30,000 @ 112.00p
Value: £33,600.00

Just Group (JUST)
Director name: Cormack,Ian
Amount purchased: 19,169 @ 47.11p
Value: £9,030.80

Diageo (DGE)
Director name: Ferrán,Javier
Amount purchased: 243 @ 3,403.54p
Value: £8,270.60

Rolls-royce Holdings (RR.)
Director name: Davis ,Ian
Amount purchased: 217 @ 910.40p
Value: £1,975.57

Rolls-royce Holdings (RR.)
Director name: Cairnie ,Ruth
Amount purchased: 213 @ 910.40p
Value: £1,939.15

Baillie Gifford Shin Nippon (BGS)
Director name: Donaldson,Michael Neil
Amount purchased: 828 @ 180.25p
Value: £1,492.47

Rolls-royce Holdings (RR.)
Director name: Yang,Lee Hsien
Amount purchased: 108 @ 910.40p
Value: £983.23

Barr (a.g.) (BAG)
Director name: Memmott,Andrew Lewis
Amount purchased: 44 @ 969.95p
Value: £426.78

Barr (a.g.) (BAG)
Director name: White,Roger Alexander
Amount purchased: 40 @ 969.95p
Value: £387.98

Grainger (GRI)
Director name: Simms,Vanessa
Amount purchased: 120 @ 251.20p
Value: £301.44

Grainger (GRI)
Director name: Gordon,Helen
Amount purchased: 120 @ 251.20p
Value: £301.44

Mj Gleeson (GLE)
Director name: Allanson ,Stefan
Amount purchased: 23 @ 885.00p
Value: £203.55

British American Tobacco (BATS)
Director name: Stevens,Ben
Amount purchased: 6 @ 2,848.00p
Value: £170.88

Barr (a.g.) (BAG)
Director name: Memmott,Andrew Lewis
Amount purchased: 16 @ 962.00p
Value: £153.92

Barr (a.g.) (BAG)
Director name: White,Roger Alexander
Amount purchased: 16 @ 962.00p
Value: £153.92

Barr (a.g.) (BAG)
Director name: Kemp,Jonathan David
Amount purchased: 16 @ 962.00p
Value: £153.92

Barr (a.g.) (BAG)
Director name: Lorimer,Stuart
Amount purchased: 16 @ 962.00p
Value: £153.92

Spectris (SXS)
Director name: Harding ,Derek
Amount purchased: 6 @ 2,561.67p
Value: £153.70

Mondi (MNDI)
Director name: Hampshire,Jenny
Amount purchased: 9 @ 1,671.81p
Value: £150.46

Mondi (MNDI)
Director name: King,Andrew
Amount purchased: 9 @ 1,671.81p
Value: £150.46

Diageo (DGE)
Director name: Mikells,Kathryn
Amount purchased: 4 @ 3,402.00p
Value: £136.08

Diageo (DGE)
Director name: Moriarty,Siobhán
Amount purchased: 3 @ 3,402.00p
Value: £102.06


Top Director Sells
Sirius Real Estate Ltd. (SRE)
Director name: Coombs,Andrew
Amount sold: 990,000 @ 65.00p
Value: £643,499.98