Sunday share tips: Ceres Power, Dunelm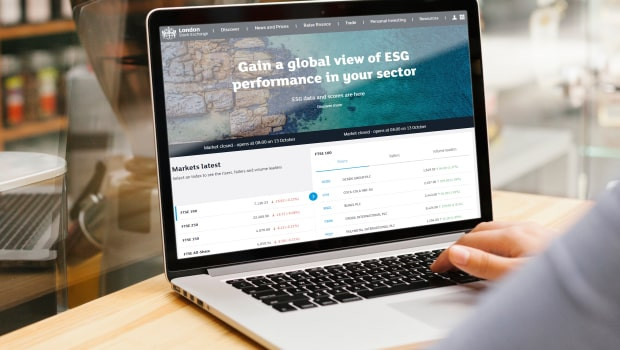 The Sunday Times's Sabah Meddings told readers to 'hold' shares of IP Group due to their valuation, even as she touted the many "gems" to be found in its portfolio.
IP Group's business model is to partner with universities to help them take their intellectual property from the blackboard to reality.
It was also a vehicle for investors to back new technologies without incurring in the risk of early-stage development.
The proverbial jewel in IP's crown was Oxford Nanopore, a gene-sequencing which had announced plans to float in London at a valuation of possibly as much as £4bn.
Oxford Nanopore accounted for a quarter of IP Group's portfolio.
Yet when the gene-sequencing outfit announced its plans to float, IP's shares duly dropped, likely because much of the optimism around it was already baked into the price, said Meddings.
Among some of IP's other prized portfolio investments were Hinge Health, a digital clinic for musculoskeletal pains, and Ceres Power, the AIM-listed full cell pioneer.
In any case, behind it were the days when the collapse of his portfolio forced Neil Woodford to sell his shares of IP Group at a "steeply" discounted 53.5p a share in order to raise cash.
Now, having cut costs and focused on its investments, the outfit announced its first dividend this year and had nearly £250m of cash and £1.4bn -worth of assets on its books.
Of the latter, it had also allocated £20m for share buybacks.
Even so, the tipster said the shares were a 'hold'.
"IP Group has enjoyed a spell of good news, and there are jewels in its portfolio, but it looks well priced."
The Financial Mail on Sunday's Midas column tipped Dunelm shares to readers, predicting that the company had yet to reach its full potential.
The furniture retailer had come a long way since its founder, Bill Adderley, started out of a stall in Leicester Market, with him and his heirs growing it into a digital £3.0bn-worth business.
Indeed, Dunelm was fortunate in that it launched a "strong" e-commerce strategy just before Covid-19 hit Britain, Midas said.
It was also nimble in adopting click and collect when it stores were forced to remain shut.
Furthermore, having floated in 2006, there wasn't an M&S second in sight at its out-of-town stores or on its popular website.
Demand to improve home interiors during the pandemic drove full-year sales 26% higher and profits up by 44% - despite its stores remaining closed for over a third of that time.
That saw the company announce a special dividend alongside its full-year results and management predict that the following year's profits would beat expectations.
Barclays analyst Richard Taylor, for one, was of a similar opinion, having recently said that "for all the improvements in the digital offering, it is clear to us there is much more to come."
Furthermore, the Adderley family retained a 43% stake in the company.
"There may be some bumps ahead – not least because of supply chain problems and inflation – but the business has plenty of growth potential as it moves further into the furniture business, offering high-value items like sofas as well as smaller items," the tipster said.
"Upgraded forecasts put the shares on 18 times forward earnings with a yield of three per cent. Given the strong indications in the full-year figures, they are a buy."