Director dealings: Plus500 co-founder ups stake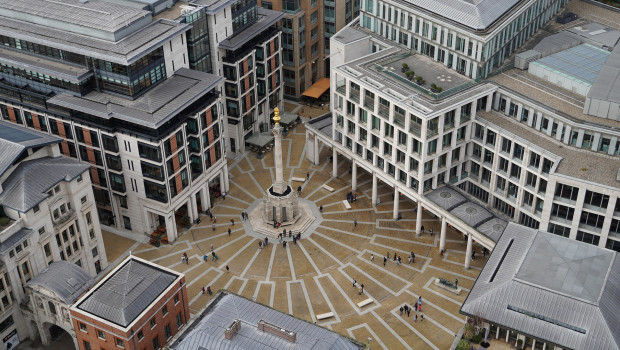 Plus500 revealed on Thursday that co-founder Alon Gonen had snapped up 500,000 ordinary shares in the FTSE 250-listed investment outfit.
Gonen, who helped launch Plus500 back in 2008, purchased the shares on Wednesday at an average price of 763.40p each, for a total value of roughly: £3.82m.
Back in October, Plus500 updated the market on its trading for the three months ended 30 September, reporting a "strong improvement" in quarterly performance compared to the previous period, with good revenue growth and a strong increase in EBITDA.
Plus500 said its revenue for the quarter was up 10% year-on-year at $110.6m, while its EBITDA rose 39% to $70.1m as its EBITDA margin expanded to 63% in the third quarter, from 57% in the second quarter.
As of 1650 GMT, Plus500 shares were up 2.82% at 788.20p.
Top Director Buys
Plus500 Ltd (di) (PLUS)
Director name: Gonen ,Alon
Amount purchased: 500,000 @ 763.40p
Value: £3,816,999.91

Origin Enterprises (OGN)
Director name: Giblin,Declan
Amount purchased: 50,000 @ 3.90
Value: 195,000.00

Warehouse Reit (WHR)
Director name: Pitman,Aimee
Amount purchased: 47,348 @ 105.60p
Value: £49,999.49

Xpediator (XPD)
Director name: Pauwels,Wim
Amount purchased: 80,000 @ 37.00p
Value: £29,600.00

Augmentum Fintech (AUGM)
Director name: England,Neil
Amount purchased: 25,000 @ 102.50p
Value: £25,625.00

Schroder Asian Total Return Investment Company (ATR)
Director name: Cainey,Andrew
Amount purchased: 7,050 @ 355.00p
Value: £25,027.50

Caffyns (CFYN)
Director name: Bellamy,Stephen Gerard
Amount purchased: 4,000 @ 426.00p
Value: £17,040.00

B.p. Marsh & Partners (BPM)
Director name: Marsh,Brian
Amount purchased: 3,850 @ 261.00p
Value: £10,048.50

Caffyns (CFYN)
Director name: Bellamy,Stephen Gerard
Amount purchased: 1,000 @ 399.00p
Value: £3,990.00

Touchstone Exploration Inc Npv (di) (TXP)
Director name: Baay,Paul R.
Amount purchased: 15,500 @ $0.25
Value: $3,025.46

Pantheon International (PIN)
Director name: Nicklin ,Susannah
Amount purchased: 127 @ 2,333.62p
Value: £2,963.70

Touchstone Exploration Inc Npv (di) (TXP)
Director name: Shipka,James
Amount purchased: 12,000 @ $0.25
Value: $2,342.29

Touchstone Exploration Inc Npv (di) (TXP)
Director name: Budau,Scott
Amount purchased: 8,000 @ $0.25
Value: $1,561.53

Unilever (ULVR)
Director name: Pitkethly,Graeme
Amount purchased: 4 @ 4,513.00p
Value: £180.52

Rathbone Brothers (RAT)
Director name: Stockton,Paul
Amount purchased: 7 @ 2,120.00p
Value: £148.40

Rathbone Brothers (RAT)
Director name: Butcher,Andrew
Amount purchased: 7 @ 2,120.00p
Value: £148.40


Top Director Sells
Alliance Pharma (APH)
Director name: Franklin ,Andrew
Amount sold: 1,371,616 @ 76.90p
Value: £1,054,772.70

Ssp Group (SSPG)
Director name: Smith,Simon
Amount sold: 56,737 @ 657.36p
Value: £372,966.28