UK job cuts mount as Covid-19 takes its toll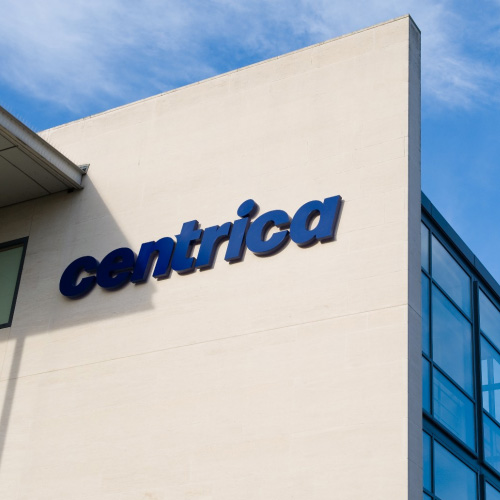 UK job losses continued to mount in their thousands on Thursday as Centrica, Johnson Matthey and Bombardier became the latest companies to announce large reductions to their workforces in the Covid-19 crisis.
Centrica, the owner of British Gas, unveiled one of the largest reduction plans so far by announcing 5,0000 jobs would go. Johnson Matthey plans to scrap 2.500 jobs and Canadian engineer Bombardier is cutting hundreds of positions at its Belfast factory. Heathrow airport also said it would start cutting frontline jobs after reducing its management headcount by a third.
Less than three months after the government's near-shutdown of the economy big UK companies have announced tens of thousands of job reductions. The biggest losses will be at British Airways, which is firing 12,000 employees with rival airlines easyJet and Ireland's Ryanair planning 4,500 and up to 3,000 reductions respectively.
Rolls-Royce has said a third of its 9,000 global cuts will be in the UK and BP's 10,000 redundancy programme is likely to include 2,000 UK workers. Other companies that have announced cuts of 2,000 or more include Debenhams, Dixons Carphone, and Virgin Atlantic.
The cuts illustrate the damage done to the economy by the Covid-19 emergency and worse is likely to come despite government moves to reopen the economy. Unemployment rose at a record pace in April as 856,000 people were put out of work taking jobless numbers to a 24-year high of 2.1m. These figures include many job cuts by smaller companies that go unannounced.
Almost 9m additional people are furloughed under the government's job support programme, which is due to end in October. Economists have predicted many of these workers will have no jobs to return to with the UK in a deep recession. Companies that made use of government support may find there is not enough demand for their services when the furlough programme ends.
Britain's rapidly rising unemployment rate has alarmed economists, including officials at the Bank of England. The BoE's chief economist Andy Haldane has said the UK is at risk of returning to levels of unemployment last experienced in the 1980s.
"The very reason I got into economics and the reason I got into public policy was because of the scarring experience of the early 80s unemployment, which peaked at three and a bit million – and we're going back to that basically," Haldane told the Sunday Telegraph. "Those fears are going to be cast over a much wider cohort of the workforce, maybe as much as half of them. We need to find a way of reabsorbing all of that labour as quickly as possible in good jobs."
A thinktank has warned at least 70,000 jobs could go in the aviation industry and its supply chains in the next few months - cuts on a par with those in the UK coal industry in the early 1980s. The industry's plight is an example of the long-term damage of the Covid-19 pandemic.
Airlines predict demand for flights will not return to 2019 levels for several years as passengers remain wary of travelling at close quarters and businesses and consumers cut spending. The travel industry has also criticised the government's 14-day quarantine period for people arriving in the UK for adding to its difficulties.
The airlines' crisis has had a knock-on effect on Rolls Royce, which makes engines for passenger planes. Many of the cuts at its civil aerospace division will be skilled, well-paid manufacturing positions that help to support the wider economy in regions such as the East Midlands where its UK production is based.
Retailers, restaurants and hotels may also find their staff numbers are unviable in a grim recession with social distancing the norm. The Restaurant Group is closing 125 eateries threatening 3,000 jobs and hotel group PPHE has warned it could make large job cuts in the UK.
Michael Saunders, another member of the BoE's monetary policy, has argued rising unemployment could send the economy into a vicious spiral that leaves households unwilling to spend money. He also warned of longer term effects of persistent unemployment that leaves people with out of date skills struggling to find new jobs.
Saunders called for an "aggressive" policy response from the BoE to limit permanent scarring to the economy. "A slow recovery would leave more people out of work for longer, increasing risks that workplace skills are eroded such that people find it harder to get back into work or drift out of the workforce," he said.