Director dealings: M&S non-exec invests, Brooks Macdonald CEO deals with options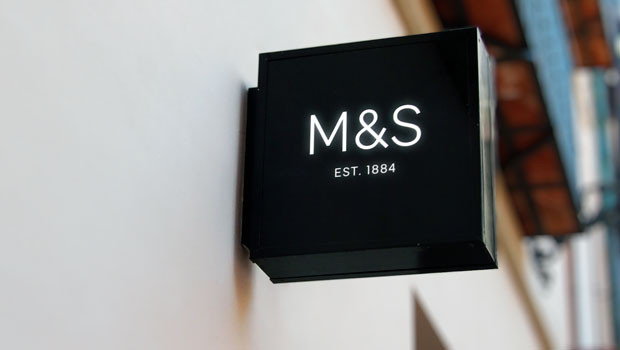 Marks & Spencer was among those on the list of director buys on Tuesday after a non-executive director picked up more than 9,000 shares.
The FTSE 100 retailer said Fiona Dawson purchased 9,080 shares on 15 September in a single transaction on the London Stock Exchange.
Dawson paid 219.0556p for each share, giving the transaction a total value of £19,890.25.
Elsewhere, Brooks Macdonald was also in focus after it disclosed several transactions made by its chief executive officer on 15 September.
The firm said Andrew Shepherd exercised options to acquire 1,535 shares for 1,172p each under its 2020 sharesave plan.
Those options were granted on 13 May 2020 and matured on 1 June this year.
Shepherd then transferred 15,000 shares to his wife, Alison Shepherd, at 1,885p apiece.
Finally, Shepherd exercised options to acquire 2,067 shares for 1,452p each under its 2013 company share option plan and sold the resulting shares for 1,900p each.
Brooks Macdonald said those options were granted on 21 November 2013 and matured on 21 November 2016.
Reporting by Josh White for Sharecast.com.
Top Director Buys
Rosslyn Data Technologies (RDT)
Director name: Appleby,James
Amount purchased: 21,000,000 @ 0.50p
Value: £105,000.00

Marks & Spencer Group (MKS)
Director name: Dawson,Fiona
Amount purchased: 9,080 @ 219.06p
Value: £19,890.25

Cordiant Digital Infrastructure Limited Npv (CORD)
Director name: Hill,Sian
Amount purchased: 20,000 @ 70.65p
Value: £14,130.00

Cordiant Digital Infrastructure Limited Npv (CORD)
Director name: Page,Shonaid Jemmett-
Amount purchased: 20,000 @ 70.50p
Value: £14,100.00

(OHT)
Director name: Walker,Stephen
Amount purchased: 115,000 @ 10.90p
Value: £12,535.00

Cordiant Digital Infrastructure Limited Npv (CORD)
Director name: Pitcher,Simon
Amount purchased: 15,000 @ 69.90p
Value: £10,485.00

Keystone Law Group (KEYS)
Director name: Farzad ,Salar
Amount purchased: 2,050 @ 490.00p
Value: £10,045.00

Keystone Law Group (KEYS)
Director name: Williams,Robin George
Amount purchased: 1,500 @ 488.00p
Value: £7,320.00

Itm Power (ITM)
Director name: Bourne,Simon
Amount purchased: 6,329 @ 78.99p
Value: £4,999.26

Itm Power (ITM)
Director name: Schulz,Dennis
Amount purchased: 5,800 @ 79.56p
Value: £4,614.48

Coca-cola Hbc Ag (cdi) (CCH)
Director name: Bogdanovic,Zoran
Amount purchased: 192 @ 2,289.88p
Value: £4,400.44

(OHT)
Director name: Walker,Stephen
Amount purchased: 30,000 @ 10.70p
Value: £3,210.00

Coca-cola Hbc Ag (cdi) (CCH)
Director name: Bogdanovic,Zoran
Amount purchased: 79 @ 2,289.88p
Value: £1,820.18

Ncc Group (NCC)
Director name: Maddison ,Mike
Amount purchased: 624 @ 96.17p
Value: £600.08

Dp Eurasia N.v. (di) (DPEU)
Director name: Saranga,Aslan
Amount purchased: 40,000 @ 0.69p
Value: £276.00

Britvic (BVIC)
Director name: Litherland,Simon
Amount purchased: 17 @ 883.50p
Value: £150.20

Centaur Media (CAU)
Director name: Mukerji,Swagatam
Amount purchased: 388 @ 38.70p
Value: £150.17

Victrex Plc (VCT)
Director name: Court ,Martin
Amount purchased: 10 @ 1,439.00p
Value: £143.90

Britvic (BVIC)
Director name: Litherland,Simon
Amount purchased: 6 @ n/a
Value: n/a


Top Director Sells
Barclays (BARC)
Director name: Venkatakrishnan,C.S.
Amount sold: 115,150 @ 162.60p
Value: £187,233.91

Barclays (BARC)
Director name: Cross,Anna
Amount sold: 65,037 @ 162.60p
Value: £105,750.17

United Utilities Group (UU.)
Director name: Beardmore,Louise
Amount sold: 8,009 @ 962.89p
Value: £77,118.18

Petrofac Ltd. (PFC)
Director name: Kawash,Tareq
Amount sold: 84,115 @ 77.82p
Value: £65,458.29

Brooks Macdonald Group (BRK)
Director name: Shepherd,Andrew William
Amount sold: 2,067 @ 1,900.00p
Value: £39,273.00