Sunday share tips: Sainsbury's, Thor Exploration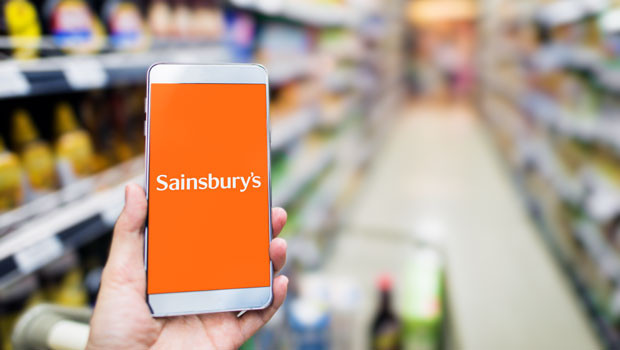 The Sunday Times's Lucy Tobin recommended Sainsbury's to readers in anticipation that the recent warm weather that had boosted fashion retailers' toplines likely also benefitted the grocer.
True, expectations for a slowdown in inflation had yet to bear fruit, but Sainsbury's Tu unit was also the sixth-largest clothing retailer by volume.
She also expected Argos would benefit from the weather as well as pay-rise benefits to nominal income too.
On the flip-side, she also believed that would not be reflected in the company's first quarter trading update that was due out on the following Tuesday.
Instead, the cost-of-living crisis was likely to still a drag on its first quarter performance as the grocer was forced to cut prices and increase its offers.
Hence, the tone of the update was likely to remain cautious and its guidance for full-year underlying pre-tax profits of £640-700m unchanged.
"But Sainsbury's shares are still trading below the five-year highs of 336p seen in August 2018, while sitting in a leaner, better-managed business.
"Food inflation will come down, and the stock offers a dividend yield of 5 per cent. Sainsbury's has a decent balance sheet with the possibility of surplus capital being shared with investors in the medium term.
"Check into Sainsbury's".
The Financial Mail on Sunday's Midas column recommended shares of Thor Exploration to readers, banking on the company's expansion plans output increases to drive share price gains.
Thor owns the highly-profitable Segilola gold mine in Nigeria and there was a pipeline of several more projects.
In 2022, the company produced 98,000oz. of the yellow metal for $165m in sales and net profit of over $25m.
For the current year, production should reach 95,000oz. with turnover rising to $176m, Midas said.
Brokers were anticipating growth of 20% on top of that over 2024.
The company's chief executive officer and founder, Segun Lawson, bought a further 6.6m shares in Thor last month and the remainder of the family owned another 15% - a "sure sign of confidence".
Midas also believed that combined holding in the company would prompt Lawson to move ahead with dividends as soon as practicable.
"Nigeria fills many investors with doubt, but Lawson has developed a safe and profitable gold mine just hours from Lagos, staffed by locals and backed by government," the tipster said.
"[...] And at a time of economic uncertainty and sticky inflation, gold prices, currently more than $1,900 an ounce, should remain firm. At 17.5p, Thor is a find for the adventurous investor."