Sunday share tips: JD Sports, AFH Financial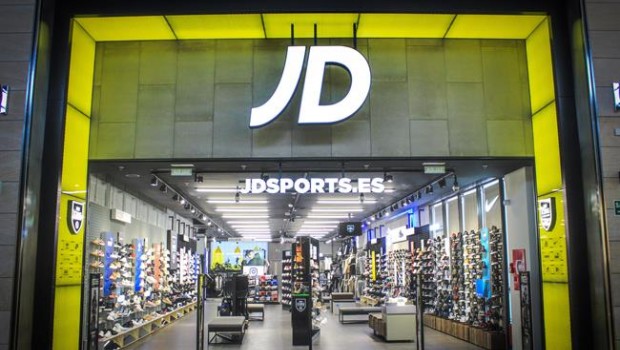 JD Sports boss's canny eye and attention to detail has allowed the retailer to vault ahead of competitors but there is more yet to come, especially as regards its push overseas, said the Sunday Times's Sam Chambers in his Inside the City column.
The company may be set to pull off a trick that has defied many British retailers, cracking the American market.
Its executive chairman, Peter Cowgill, was quicker than rivals to spot the 'athleisure' trend among teenagers, for whom trainers and hoodies are now an every day element of their wardrobes.
He was also able to convince top-of-the-range gear makers, such as Nike and Adidas, that his shops made for a better showroom than Sports Direct's, gaining him exclusivity over some of their best products.
Cowgill then leveraged that edge by expanding overseas, with the company now generating more than half of its turnover abroad and with roughly a quarter of its 2,000 shops being the result of its acquisition of US outfit Finish Line.
That purchase positions the firm as one of the key retailers for those same powerful brands.
So yes, having already run up by 75% this year its stock now trades on a "punchy" 19 times' earnings "but this has the makings of a marathon, not a sprint," the tipster said.
"Buy".
A greying population may spell trouble for NHS but for companies like AFH Financial Group it is a real boost, said the Mail on Sunday's Midas column.
The company, which offers systems, processes and research capabilities for financial planners had already delivered on one of the two main goals that it set out in 2017 ahead of schedule, achieving £5bn of funds under management by 2021.
And it is set to achieve its second main target this year, reaching £75.0m in sales, Midas continued.
Unlike many investment firms, AFH invests more in bonds, property and other asset types, meaning that its share price is more insulated to the ups and downs of the stockmarket.
"AFH ticks all the boxes and, the more the business grows, the better known it becomes with financial advisers wanting to sell and savers wanting to invest," Midas said.
"The current price fails to reflect AFH's past achievements or future prospects, and the shares should rebound. There is a progressive dividend policy too."
The payout has increased by a factor of four over the last five years to 6.0p per share and company boss, Alan Hudson, is expected to take that to 8.0p over the current financial year and to 10.0p by 2020.
The convergence of various trends, including an ageing population, the increasing dearth of defined benefit pension plans and the increasing number of independent advisers looking to sell out because of the regulatory burden favours AFH.
So too the fact that with 16% of the company's shares Hudson is "well-motivated" to succeed, said Midas.
"Buy."