Sector movers: Miners, Media, Banks all higher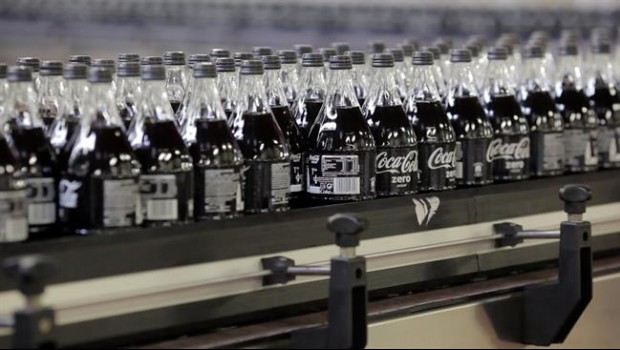 Cyclicals were clearly in demand on Thursday, with Industrial Metals&Mining and Mining towards the top of the leaderboard as the US dollar gave back some of its recent ill-gotten gains and the start of the Lunar New Year holidays saw some Asian sellers come out of base metals markets for a time.
As of 1930 GMT, the Bloomberg commodity index was sitting atop gains of 1.38% for the day at 87.9853, while the US dollar spot index was 0.66% lower to 89.112.
Earlier, three-month LME copper futures had jumped from an opening level of $7,018 per metric tonne to $7,163 per tonne, although nickel was the standout gainer in London, rising from $13,470 per tonne at the open to $14,100.
Iron ore futures were also higher.
Sandwiched in between Industrial Metals&Mining and Mining was Automobiles, after Melrose Industries released a response to GKN late on Wednesday morning, after the latter outlined its 'Project Boost' strategy to return up to £2.5bn to shareholders over the next three years.
Melrose said the Project Boost announcement was a "stark admission" of GKN's underperformance over many years, and a validation of its own diagnosis.
Investors were also tuned into the media space on Thursday, with WPP pacing the advance supported by positive comments out of analysts at Liberum.
"WPP has been one of the two best performing FTSE100 stocks in the recent correction (the other is another media stock, Just Eat) driven by positive comments from Publicis (Hold, TP €68) and Dentsu (NR), suggesting that 2018 will be a better year than 2017.
"We think the comments add weight to arguments that the structural concerns on the Agencies have been overdone. If this is correct, then the correct multiple of 11x for WPP looks too low and represents a buying opportunity. Interpublic (NR), another Agency group, reports today so their comments should provide further visibility," they said.
Sky was the other standout gainer in Media after the company managed to clinch the rights to four of the five biggest Premier League 32 game packages for £1.193bn - approximately 20% less than analysts had forecast.
Shares of lenders were also on the move, led by TBC Bank, HSBC, CYBG and Barclays.
Weighing on the sector however, RBC Capital downgraded its recommendation on shares of Virgin Money from 'outperform' to 'underperform', lowering its target price form 350p to 250p.
The same broker revised his target on CYBG from 240p to 300p.
Top performing sectors so far today
Industrial Metals & Mining +4.23%
Automobiles & Parts +3.29%
Mining +2.18%
Media +1.67%
Banks +1.41%
Bottom performing sectors so far today
Household Goods & Home Construction -0.77%
Food & Drug Retailers -0.44%
Construction & Materials -0.39%
Mobile Telecommunications -0.35%
Real Estate Investment Trusts -0.35%