UK housebuilders face CMA action over leaseholds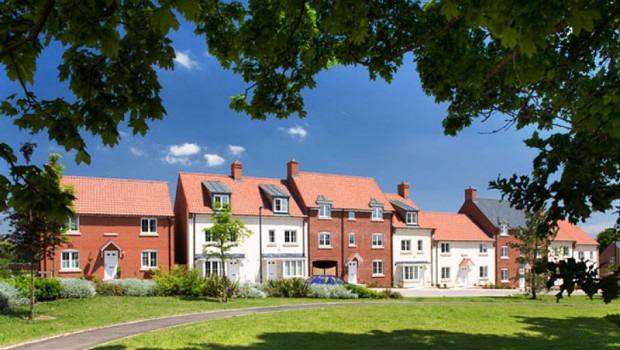 The UK's competition regulator is taking enforcement action against four of Britain's biggest housebuilders over their treatment of leasehold homeowners.
The Competition and Markets Authority has opened cases on Barratt, Countryside, Persimmon and Taylor Wimpey. The CMA said the companies may have imposed unfair terms on leaseholders and misled buyers.
Barratt shares were the biggest fallers, dropping 3.5% to 520.74p at 08:18 BST. Countryside shares fell 2.8% to 321.6p, Persimmon dropped 2.6% to £25.72 and Taylor Wimpey declined 1.4% to 119.17p.
The CMA said its action covered failure to explain ground rent or offer freehold sales, misleading customers about the price of converting to a freehold and pressurised sales tactics.
One of the CMA's main concerns is the use of escalating ground rents that in some cases double every 10 years, making houses unsellable. The CMA said it would also investigate firms that bought freeholds from developers and continued to impose unfair contracts.
The watchdog said it had written to the four housebuilders and that its actions could include forcing them to change their ways or taking them to court. The CMA has been examining the matter for more than a year.
Andrea Coscelli, the CMA's chief executive, said: "It is unacceptable for housing developers to mislead or take advantage of homebuyers. That's why we've launched today's enforcement action.
"Everyone involved in selling leasehold homes should take note: if our investigation demonstrates that there has been mis-selling or unfair contract terms, these will not be tolerated."
Barratt said: "The group is committed to putting its customers first and will continue to cooperate with the CMA whilst it completes its investigation."