Reckitt Benckiser Q1 sales fall short of estimates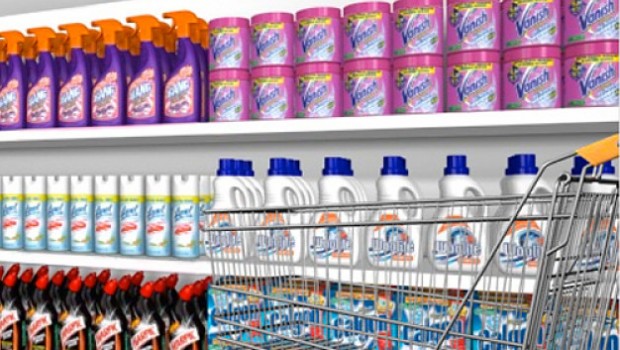 Consumer goods group Reckitt Benckiser posted a small uptick in first-quarter like-for-like revenue on Thursday after what it called a "slow" start to the year, which saw sales dented by a weak cold and flu season.
LFL sales edged up 1% during the quarter, with continuing momentum in the Hygiene Home division and a slow start in the health segment, as expected. This compared to a company-compiled estimate for 1.8% growth.
Meanwhile, total revenue came in at £3.16bn, up 1%.
LFL sales in Hygiene Home were up 3%, while Total Health revenues were flat on a like-for-like basis. LFL revenues in the company's Over the Counter (OTC) business were down 9%, led lower mostly by seasonal factors, associated retailer destocking and some share loss in Mucinex to private label competition.
The company said it remains on track for its full-year net revenue target of 3% to 4% growth, with the performance weighted towards the second half.
Chief executive Rakesh Kapoor said: "As expected, Q1 saw a slow start to the year, especially in OTC. We expect to see improving growth in the remainder of the year, particularly in H2.
"Our health business unit (BU) was impacted by the unusually weak cold and flu season across US and several European markets and associated retailer inventory movements. While our seasonal products declined, Nurofen and Gaviscon delivered good growth from a combination of recent innovations and quality base products.
"Restoring outperformance in our Health BU remains our top priority as we target innovation-led growth, invest and outperform in e-channels, invest behind the equities of our brands, and build a more resilient business."
Reckitt also said in the statement that it has been in talks with the US Department of Justice as part of its investigation of drug maker Indivior, which was spun off from the company back in 2014. Indivior said last month that it had been indicted by a grand jury for operating an illicit scheme to increase sales of its opioid treatment Suboxone Film. It has been accused of putting profits ahead of the health and well-being of patients and the DoJ is seeking fines of at least $3bn.
Reckitt, which made a provision of $400m in the first half of 2017, said the final cost may be "substantially higher" than the provision.
At 1345 BST, the shares were down 0.8 at 6,084p.
Sophie Lund-Yates, equity analyst at Hargreaves Lansdown, said: "Unfortunately for Reckitt Benckiser, not enough people came down with colds or the flu during the period, which meant retailers were stocking less sniffle and headache busting drugs. The bad news for the public is this trend looks to be reversing, with higher incidents of sickness in March. With more of us reaching for the tissues, this should mean a happier story for Reckitt next quarter.
"The biggest pain in Reckitt's side is the ongoing US investigation and litigation proceedings related to Indivior, a business it owned until 2014. Indivior stands accused of concocting a scheme to boost sales of a drug used to beat opioid addiction, prior to its demerger from Reckitt. The group has faced its fair share of scandals in recent times, but with the opioid epidemic in the US such a politically sensitive topic, this really is a knock Reckitt could do without. Of course, the investigation goes far beyond being a PR nightmare, it's bad for business - Reckitt warned today the associated costs of the investigation could be well beyond the $400m provision it has on standby."