M&S warns on outlook as profits spark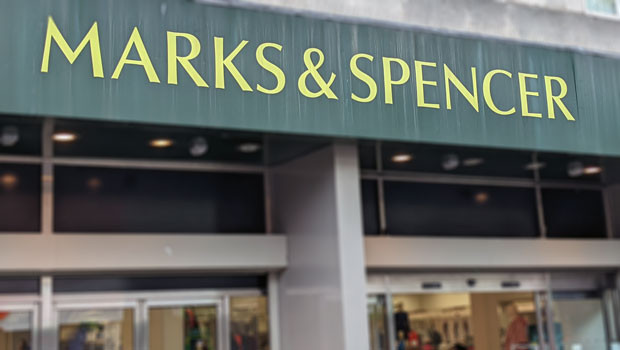 Marks & Spencer reported a jump in annual earnings on Wednesday, boosted by a strong performance in food, but warned that growing headwinds could curtail profits in the current year.
The high street stalwart reported revenues of £10.8bn for the year to 2 April, compared to £9.2bn a year previously or £10.2bn in the year to 28 March 2020, before the pandemic.
Profits before tax and adjusted items were £522.9m, against last year's £50.3m, while pre-tax profits were £391.7m, compared to pre-tax losses of £259.7m and £335.9m in 2021 and 2020 respectively.
Within that, M&S Food reported sales growth of 10.1%, while Ocado Retail – its partnership with online retailer Ocado – saw revenues decline 4% as trade returned to more normal levels post pandemic.
Clothing and home reported sales growth of 3.8%, boosted by strong online demand.
Steve Rowe, outgoing chief executive, said: "When I took over six years ago, I committed to tackling the underlying issues that had eroded the strength of the business, and building the foundations for future growth. While there is much more to do, the business has moved beyond providing its relevance and has the opportunity for substantial future growth."
However, the retailer also acknowledged growing headwinds facing the economic sector.
Overall trading in the first six weeks of the current year was ahead of comparable periods in both the 2021 and 2022 financial years. M&S said there had been a "particularly strong" performance in clothing and home, while growth in the total food business was outperforming the overall market.
However, it also acknowledge that it would not receive business rates relief in the current year - it received £59.8m in the 2022 financial year - nor would it have any profit contribution from Russia. The chain confirmed on Wednesday that it will now exit the country after previously saying that the complex franchise deal made quitting Russia difficult.
It also expects a "minimum contribution" of share of net income to group results from Ocado, due to investment in capacity growth.
It continued: "Consequently, we start 2022/23 from a lower adjusted profit base. The business is now much better positioned and has had an encouraging start to the year.
"However, given the increasing cost pressure and consumer uncertainly we do not currently expect to progress from this lower profit base in 2022/23."