Landsec unveils new growth strategy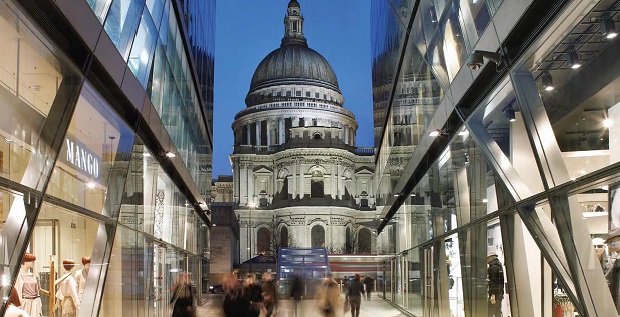 Land Securities is to refocus on cities and mixed-use developments as it exits subscale sectors such as hotels and retail parks, the blue chip property firm said on Monday.
Updating investors and analysts at its latest capital markets day, Landsec said it had identified four strategic priorities going forward.
The firm said it would seek to optimise its core central London business; "re-imagine" its retail business; realise and recycle capital from hotels, leisure and retail parks; and seek enhanced returns through "significant" investment in mixed-use urban opportunities in London and potentially other major UK cities.
Chief executive Mark Allan, who joined in April from St Modwen, said the strategy made the most of Landsec's strengths.
He continued: "It will build on existing competitive advantage. It will position the business to benefit from long-term macro trends. And it will be built around a clear, authentic purpose to that it delivers value not just for shareholders but for all stakeholders."
Landsec's London assets represent 64% of its portfolio by value. Covid-19 has emptied offices as employees increasingly work from home. But Landsec insisted the capital remained a gateway city, and that its assets represented "a good source of liquidity over time, with clear potential to recycle capital out of some assets and reinvestment in new growth opportunities".
It conceded retail was facing "clear structural challenges" because of the explosion in online shopping as well as Covid-19, but said its regional shopping centres – 13% of the portfolio – "were among the very best in the sector".
It continued "our review has highlighted that certain elements of our portfolio are subscale, where we have little or no competitive advantage, while some structural growth areas are under-represented.
"This presents an opportunity to refocus the portfolio over time."
As at 1145 BST, shares in Landsec were ahead nearly 2% at 533.2p.
Peel Hunt, which has an 'add' rating on the stock, said: "This feels more like evolution than revolution, with the company looking to drive growth from more mixed-used developments in London and other major cities.
"Given the size of the business, we were never really expecting a radical overhaul. Mark Allan has a fantastic track record and we don't doubt he will do a good job at Landsec too, but this initial update might prove a little underwhelming for some who had high hopes for something more radical."