Hikma raises FY guidance; signs Vectura inhaler deal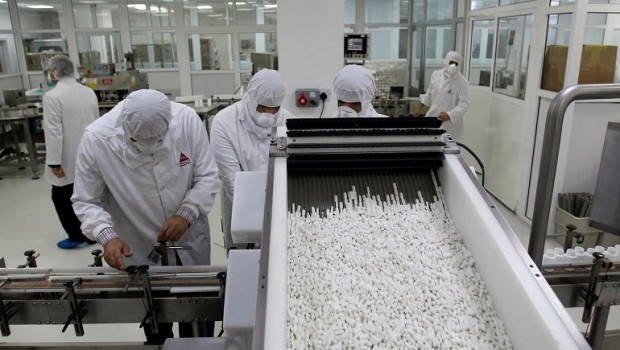 Hikma Pharmaceuticals said it was raising group full year guidance after solid performances from its injectibles and generics divisions.
The global injectables business had offset increased competition in the US through the "breadth and resilience of our growing portfolio, good demand for recent launches and our ability to leverage our scale and flexibility to respond to market shortages", the company said in a trading statement.
Injectables revenue was now expected to be in the range of $825m - $850m and core injectables operating margin to be between 39% and 40%.
Generics revenue was upgraded to $675m - to $700m with core operating margin to be in the low teens.
The generics business continued to perform ahead of expectations, despite a challenging US retail market, with continued price erosion.
"We have made good progress with our cost reduction initiatives, including the consolidation of our manufacturing and distribution facilities, and this is supporting the strong improvement in the profitability of our generics business this year," Hikma said.
The company added that it had signed an agreement with Vectura to develop and commercialise their Open, Inhale, Close (OIC) dry product inhaler (DPI) platform, including generic versions of GSK's five Ellipta DPI products.
"The generic respiratory market is a key area of focus for Hikma. This agreement leverages the investment we have made and the experience we are gaining through our generic Advair Diskus development programme," it said.
Hikma will make an upfront payment of $15m to Vectura with $5m payable on transfer of the first product to Hikma's manufacturing facility to enable clinical manufacturing.
"Thereafter, Hikma will make milestone payments of up to $75m at various stages of development, including the delivery of pharmacokinetic clinical trials, pivotal clinical trials, ANDA submissions and FDA approvals," Hikma said.
"On approval, Hikma will pay a share of distributable net profit of up to a mid-teen percentage for each portfolio product. Hikma will also pay sales milestones on the achievement of certain cumulative net sales targets. Vectura will contribute up to $70 million towards Hikma's development activities for the portfolio."
"Vectura's contribution to the development costs will be deferred and made through a reduced profit share mechanism following commercial launch of the first product."