BP quarterly profits surge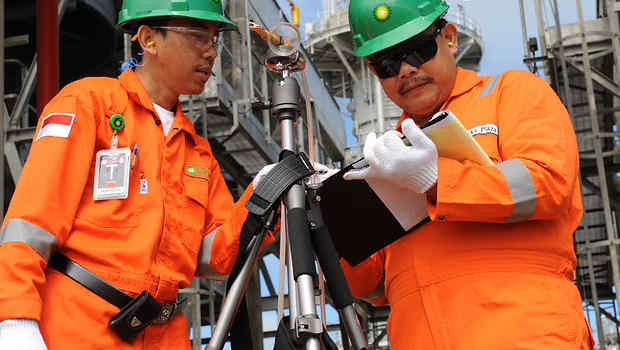 BP Group reported a surge in quarterly profits on Tuesday, well ahead of City expectations, after Russia's invasion of Ukraine pushed oil and gas prices to historic highs.
BP said third-quarter underlying replacement cost profits had come in at $8.15bn, compared to $3.32bn a year earlier, while total revenues and other income soared to $57.81bn from $37.87bn in 2021.
Analysts had been expecting pre-tax profits to be closer to $6.1bn.
BP attributed much of the earnings growth to "exceptional" profits in its gas trading business, with underlying earnings in its gas and low carbon division coming in at $6.2bn compared to $1.8bn year previously.
Overall profits were down slightly on the third quarter, however, when they came in at $8.45bn, following an easing in the oil price.
BP also announced it would return a further $2.5bn to investors through a share buyback, while the quarterly dividend was increased to 6 cents per share from 5.5 cents a year previously.
Bernard Looney, chief executive, said: "This quarter's results reflect us continuing to perform while transforming. We remain focused on helping to solve the energy trilemma: secure, affordable and lower carbon energy. We are providing the oil and gas the world needs today while at the same time investing to accelerate the energy transition."
The oil giant added that it expected to pay around $2.5bn in taxes for its UK North Sea business this year. But calls for increased windfall taxes continue to mount worldwide, with BP joining rivals Shell, Exxon Mobile and TotalEnergies in reporting bumper profits this year.
On Monday, US president Joe Biden warned oil majors to "stop war profiteering" and threatened to increase taxes if they did not boost production.
Russ Mould, investment director at AJ Bell, said: "[BP's] better-than-expected results and extra cash on offer for shareholders will only add to the mounting clamour for an extended windfall tax on what are deemed excessive profits, which have come about due to a ruinous war in Ukraine.
"Thanks in part to strong commodity prices, Looney can argue his charge is sticking to the maxim of 'performing while transforming'. However, he will be aware that thanks either to a drop in oil and gas prices, or increased taxation and regulation, performing like it has in 2022 will be some challenge."
Michael Hewson, chief market analyst at CMC Markets, said: "BP remains committed to using 60% of its surplus cash flow for share buybacks, and the remaining 40% to strengthen the balance sheet. Net debt also came down, but only marginally, to $22bn.
"While today's profit numbers will no doubt grab the headlines, it is encouraging that BP is stepping up its capex investment – albeit fairly modestly. Spending on renewables is something that BP does need to do more of."
Third-quarter capex spending on low carbon was $86m, out of a total of $958m in the gas and low carbon energy division.
So far this year, BP has spent $447bn on low carbon out of total of $2.64bn.
In oil production and operations, total capex reached $1.4bn in the third quarter.