London pre-open: Stocks set to gain ahead of ECB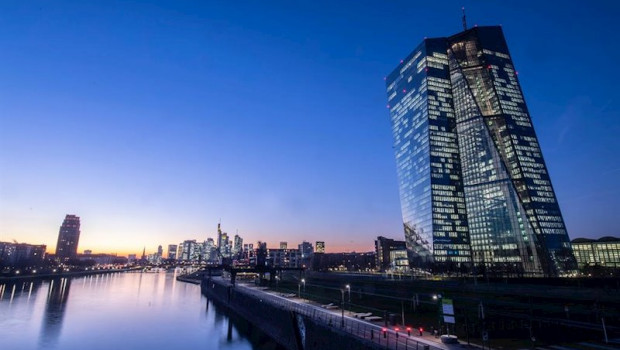 Stock market futures are pointing higher ahead of the day's key risk event, the European Central Bank's policy decision and post-meeting presser, the latter of which will start at 1330 BST.
Futures tracking the FTSE 100 were rising 34.5 points to 6,898.50 as of 0705 BST, while those for the US S&P 500 were down by 0.75 points at 4,164.0.
Worth noting, Japan's Nikkei-225 recouped the previous day's losses in overnight trading, jumping 2.38% to finish at 29,188.17.
India's Sensex dipped 0.21% to 47.605.69.
"This ought to be a quiet one for the ECB, but the propensity for miscommunication is strong," Neil Wilson, chief market analyst at Markets.com said.
"So we look rather to the risk that a hawkishness creeps in. The ECB will need to be careful about getting itself tied in knots about when and how it will exit PEPP just yet, and whether a PEPP taper coincides with raising traditional asset purchases [...]."
Sounding a similar note, Michael Hewson, chief market analyst at CMC Markets UK, chipped in saying: "At the last meeting ECB President Lagarde said the bank would step up the weekly purchase program in an attempt to keep a lid on yields, however some members are already calling for the program to end by March 2022, and investors will be keen to see how she navigates any questions on the various diverging views on the governing council over when the program ends."
Stateside meanwhile, the spotlight will be on weekly initial jobless claims data, with financial markets keen to see to what degree the sharp drop during the previous week reversed or not.
On home shores, the Confederation of British Industry is scheduled to release its Industrial Trends survey at 1100 BST.
Rentokil confirms good start to 2021, as expected
Rentokil Initial reported a good start to the year on Thursday, growing group ongoing revenue by 15.4% at constant currency to £711.3m in its first quarter. The FTSE 100 pest control and hygiene company said 9.4% of that was organic and 6% was from acquisitions. It said that despite the uncertain Covid-19 outlook in some parts of the world, it still expected 2021 to be a "year of transition" with its core services building momentum, and disinfection volumes and prices reducing materially from the start of the second quarter.
Informa swung to a £1.14bn pretax loss in the year to the end of December from a £319m profit a year earlier as revenue fell 42.5% to £1.66bn and the group wrote down £593m of assets because of Covid-19. Adjusted operating profit fell to £267.8m from £933.1m. The events and information group predicted revenue in 2021 would be at least £1.7bn.
House builder Taylor Wimpey maintained annual guidance and reported an increased order book despite the latest Covid lockdown as strong demand and government support schemes drove sales. The company on Thursday said its sales rate for the year to April 18 was 1.00 against 0.90 in the equivalent period last year. Its order book stood at around £2.8bn, representing 10,995 homes against £2.66bn a year ago.