Europe open: Gains for Big Oil offset drag from trade, Italy concerns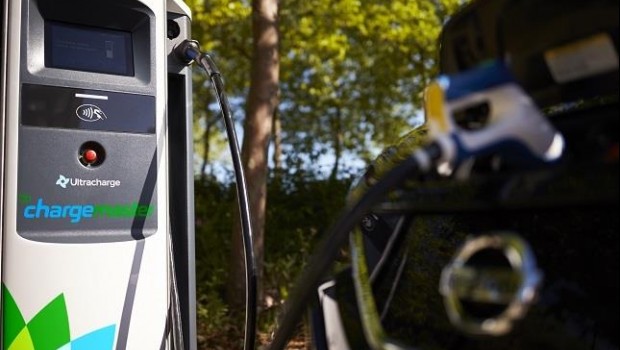 Stocks are trading slightly lower at the start of the session, with a jump in Oil&Gas names helping to offset the drag on sentiment from early selling in Italian debt.
In the background, trade tensions with China continued to simmer.
Commenting on the market backdrop, Mike van Dulken, research director at Accendo Markets, said: "A flat opening call comes amid mixed global trading. Wall St extended its losing streak despite bond yields easing on global growth fears (IMF cut estimates) and Trump criticising a hawkish Fed, dragging USD back from 7-week highs.
"Asian bourses, whilst choppy, showed signs of finding their feet after the recent sell-off, although trade fears remain to the fore after US Treasury Secretary Mnuchin renewed a US warning to China not to engage in competitive currency devaluation."
As of 0843 BST, the benchmark Stoxx 600 was dipping 0.26% or 0.99 points to 371.94, alongside a decline of 0.73% or 147.32 points to 19,918.34 for the FTSE Mibtel and a drop of 0.57% or 31.30 points to 5,287.25 on the Cac-40.
Helping to limit the downside in share prices across the Continent, the Stoxx 600's Oil&Gas sector index was advancing 0.97% to 361.48 on the back of concerns that hurricane Michael might exacerbate the supply situation Stateside.
Going the other way, the equivalent gauge for Retail shares was down by 0.67% at 294.56 after analysts at Morgan Stanley downgraded their view on the EU luxury goods space.
According to analyst Krupa Patel, the recent out-performance of 'value' stocks versus 'growth' had further room to run; hence his decision to downgrade the sector to 'underweight' from a 'top-down' perspective.
In parallel, the yield on the benchmark 10-year Italian government note was up by 12 basis points at 3.59%, while euro/dollar was essentially flat at 1.1937.
Pressuring Italian BTPs, Italian deputy minister, Matteo Salvini, said he was "absolutely sure" the risk premium on the country's debt would not exceed 400 basis points.
On Wednesday morning, the risk premium versus German Bunds was at 304 basis points, having reached 315 on Tuesday.
Speaking before the budget committee of Italy's lower house of parliament overnight, the economy minister, Giovanni Tria, said if the yield spread on Italia debt hit 400 or 500 basis points, then "the government will do what it needs to do, as Draghi did," ANSA reported.
Elsewhere, INSEE reported that industrial production in France was higher by 0.3% month-on-month in August, edging past forecasts for a rise of 0.2%.
Meanwhile, in Italy, ISTAT reported that industrial output jumped by 1.7% versus July (consensus: 0.8%).
For later in the day, investors were waiting on the release of the US producer price index for August, at 1330 BST.