NMC confirms bid approaches from KKR, GK Investment
Co-chair's stake under legal review for potential inaccuracies
NMC Health confirmed it had received "highly preliminary" approaches from Kohlberg Kravis Roberts & Co and GK Investment to buy the company as its founder and a major shareholder were forced to step back from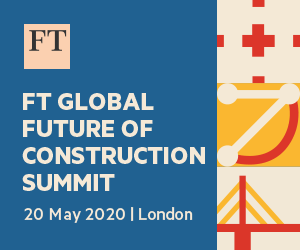 the board after their shareholdings had been reported incorrectly to the market.
The Middle East private healthcare hospital operator said no proposal has been made by either company and "there have been no discussions as to the terms of any possible offer".
"There can be no certainty that any offer will be made for the company, nor as to the terms on which any offer might be made," NMC said in a statement.
It also said its founder and chairman, the Indian billionaire BR Shetty, is conducting a legal review into potential historical inaccuracies relating to his own stake in the firm and those of three other major shareholders.
In a separate announcement, Travelex owner Finablr, also founded and co-chaired by Shetty, said in a statement a committee of independent directors were reviewing the alleged arrangements between Shetty and the shareholders in the payments firm.
NMC said the shareholding review also had implications for the holdings of Saeed Mohamed Butti Mohamed Khalfan Al Qebaisi and Khaleefa Butti Omair Yousif Ahmed Al Muhairi.
Al Qebaisi and his relative Al Muhairi own a stake of about 24% in NMC. The review suggested that their holdings "have been incorrectly reported historically to the company and the market".
NMC said it had asked Shetty and Al Muhairi "to absent themselves from further board discussions until clarification of these matters and pending a board decision about their ongoing roles as directors of the company".
Shares in NMC Health slumped last week since US research firm and short-seller Muddy Waters accused the company in December of manipulating its balance sheet to understate debt, among other things.
NMC appointed former FBI director Louis Freeh to look into the allegations.
Shetty was reportedly looking to buy out his Emirati partners and return to an "active leadership position" at the UAE private healthcare operator.
Shetty stepped down as NMC's chief executive in 2017 but remains one of the largest shareholders, with a 15% stake. He is also the chair and founder of Travelex owner Finablr.
NMC Health said that its operations continued to perform 'strongly' and that it expected to report full-year 2019 results in-line with expectations.