Oil majors vie to partner Qatar in vast LNG project - report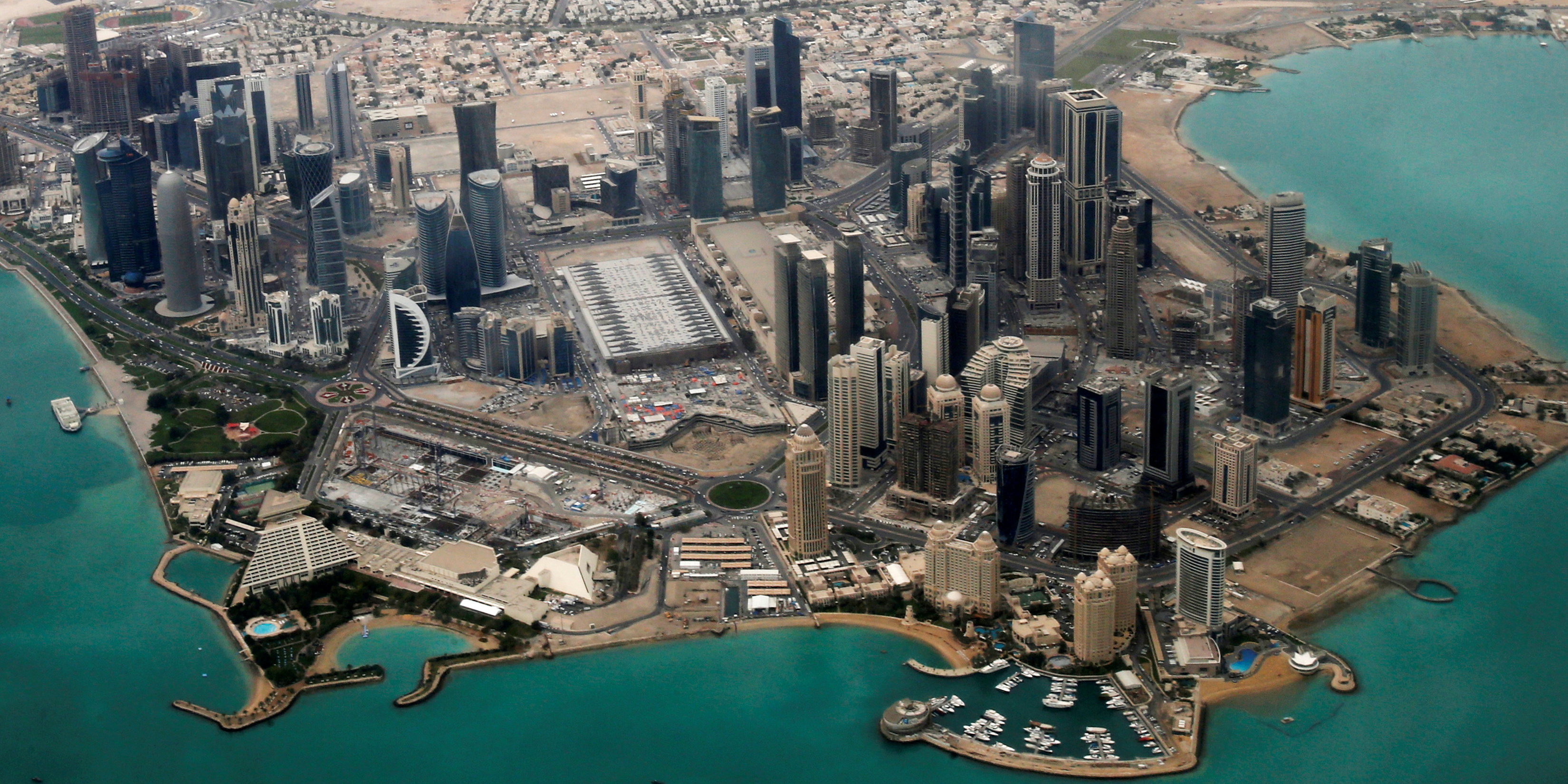 Six of the world's biggest energy firms are competing to partner Qatar on the country's ambitious plans to significantly increase liquefied natural gas output.
US majors Exxon Mobile, Chevron and ConocoPhillips, Anglo-Dutch firm Royal Dutch Shell, France's TotalEnergies and Italy's Eni all submitted bids on 24 May for the expansion project, Reuters reported on Monday. Exxon, Shell, Total and Conoco are already involved with Qatar's existing LNG project.
Qatar's national oil company, Qatar Petroleum, is leading the near-$30bn North Field expansion project but is seeking to partner with oil majors to both share the financial risk and help sell the LNG.
Reuters quoted an unnamed senior source at one of the bidding companies as saying that while Qatar Petroleum did not need outside expertise in upstream or midstream construction, "they will be glad to see someone take some LHG volumes off their hands".
Eni confirmed to Reuters that it was participating in the bidding process. Shell, Total, Conoco and Chevron declined to comment. Exxon said that while it did not comment on market rumours, it "look[ed] forward to continuing success in future projects with our partners Qatar Petroleum and the State of Qatar".
Returns on the project have never been disclosed. However, Reuters said Qatar Petroleum was offering international bidders returns of around 8% to 10% on their investment. That compares to the returns of 15% to 20% Exxon, Total, Shell and Conoco have seen from earlier LNG facilities, Reuters said, quoting sources in three of the companies involved.
The results of the tender process are unlikely to be announced before September.