Airbus pulls dividend, secures fresh credit to shore up cash reserves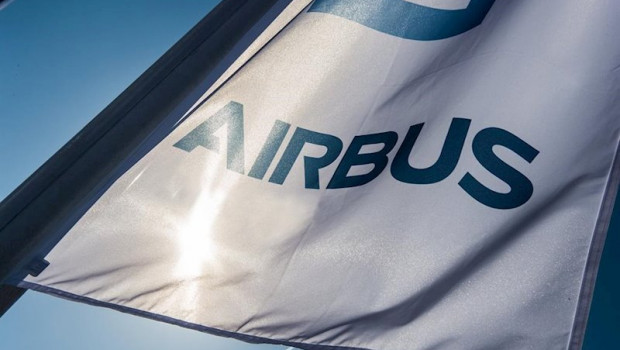 Airbus has pulled its dividend and secured a €15bn credit facility as it looks to bolster cash reserves during the coronavirus crisis.
As well as the new credit facility – which is additional to its existing €3.0bn revolving credit facility – other steps announced on Monday included suspending the voluntary top up in pension funding. The European aerospace giant said the proposed dividend of €1.80 per share for 2019 had an overall cash value of around €1.4bn, and that following the steps announced, available liquidity now amounted to around €30bn.
The company has also withdrawn its guidance for 2020, because of the current volatility.
Guillaume Faury, chief executive, said: "Our first priority is protecting people while supporting efforts globally to curb the spread of the coronavirus. We are also safeguarding our business, to protect the future of Airbus and to ensure we can return to efficient operations once the situation recovers.
"We are committed to securing the liquidity of the company at all times through a prudent balance sheet policy; I am convinced that Airbus and the broader aerospace sector will overcome this critical sector."
The aviation industry has been one of the hardest hit by the pandemic, as flights are grounded, factories are shut and spending dries up. On Sunday, Airbus said it would resume only partial aircraft production when its French and Spanish factories reopen after a period of enforced closure, and last week US rival Boeing also scrapped its 2019 dividend as it called on Washington to provide financial support for the industry.
Airbus said: "By maintaining production, manging its resilient backlog, supporting its customers and securing financial flexibility for its operations, Airbus intends to secure business continuity for itself even in a protracted crisis." The company added that it "highly welcomes government efforts around the globe to stabilise this industry, by supporting the financial health of its airline customers and its suppliers".
The jet maker's annual general meeting will go ahead in Amsterdam on 16 April as planned. But the company urged shareholders to stay away and vote by proxy instead.
In a research note published on 20 March, analysts at Jefferies upgraded their recommendation for shares of Airbus from 'hold' to 'buy', although they slashed their target price from €120 to €80.
In their opinion, governments should purchase new jets from Airbus, perhaps as many as 500 to 600 over three year in what they termed a "kind of inverse 'cash for clunkers'".
"We estimate the cash spend at €28.5bn-€34.2bn. New aircraft are normally not bad assets to own. The aircraft would be delivered to airlines broadly as scheduled.
"Airbus deliveries might fall to around 600 pa, but it can weather that, in our view. We believe this a path to sustaining functional airline and aerospace industries."