Director dealings: Redcentric chair spends almost £50k on shares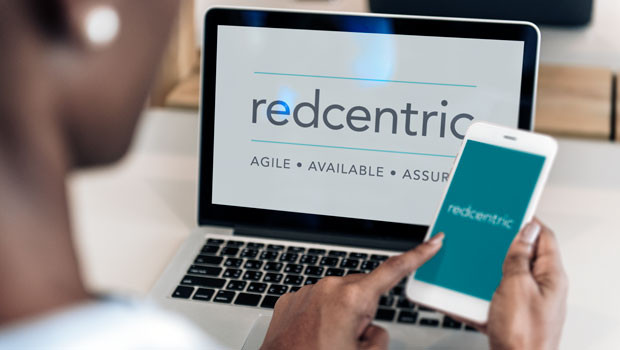 Managed IT service provider Redcentric disclosed a director buy worth almost £50k on Thursday, after its chairman bought a tranche of its shares.
The AIM-traded firm said non-executive chair Nick Bate purchased 40,000 shares in the company on Tuesday for 123.75p each, spending a total of £49,500.
Following the transaction it said Bate's total interest in the company was 40,000 shares, representing 0.026% of its total voting rights.
The purchase was made on the same day Redcentric announced the conditional acquisition of the business and assets of three Sungard data centres, as well as colocation and network services from the in-administration Sungard UK, for a maximum initial consideration of £22m.
Elsewhere, Bodycote reported a purchase worth just under £20k made by a person connected to one of its non-executive directors.
The FTSE 250 company said Nicola Boyd bought 3,000 shares on Wednesday for 654p apiece, valuing the transaction at £19,620.
It said Boyd is associated with one of its non-executive board members, Kevin Boyd, with the transaction taking place on the London Stock Exchange.
Reporting by Josh White at Sharecast.com.
Top Director Buys
Symphony International Holdings Ltd. (SIHL)
Director name: Thadani,Anil
Amount purchased: 144,594 @ $0.52
Value: $75,188.88

Redcentric (RCN)
Director name: Bate,Nick
Amount purchased: 40,000 @ 123.75p
Value: £49,500.00

Bodycote (BOY)
Director name: Boyd,Kevin
Amount purchased: 3,000 @ 654.00p
Value: £19,620.00

Symphony International Holdings Ltd. (SIHL)
Director name: Thadani,Anil
Amount purchased: 26,108 @ $0.50
Value: $13,030.50

Okyo Pharma Limited Npv (OKYO)
Director name: Simon ,Willy Jules
Amount purchased: 68,310 @ 2.84p
Value: £1,940.00

Okyo Pharma Limited Npv (OKYO)
Director name: Simon ,Willy Jules
Amount purchased: 71,851 @ 2.68p
Value: £1,925.61

Rolls-royce Holdings (RR.)
Director name: Mars,Wendy
Amount purchased: 1,978 @ 92.04p
Value: £1,820.55

Okyo Pharma Limited Npv (OKYO)
Director name: Simon ,Willy Jules
Amount purchased: 55,991 @ 2.68p
Value: £1,500.00

Okyo Pharma Limited Npv (OKYO)
Director name: Simon ,Willy Jules
Amount purchased: 54,744 @ 2.74p
Value: £1,499.99

Okyo Pharma Limited Npv (OKYO)
Director name: Simon ,Willy Jules
Amount purchased: 54,744 @ 2.74p
Value: £1,499.99

Okyo Pharma Limited Npv (OKYO)
Director name: Simon ,Willy Jules
Amount purchased: 55,555 @ 2.70p
Value: £1,499.99

Rolls-royce Holdings (RR.)
Director name: Yang,Lee Hsien
Amount purchased: 1,065 @ 92.04p
Value: £980.23

Judges Scientific (JDG)
Director name: Lavelle,Mark
Amount purchased: 4 @ 8,325.00p
Value: £333.00

Judges Scientific (JDG)
Director name: Cicurel,David
Amount purchased: 4 @ 8,325.00p
Value: £333.00

Judges Scientific (JDG)
Director name: Ormsby,Bradley Leonard
Amount purchased: 2 @ 8,325.00p
Value: £166.50

Rathbone Group (RAT)
Director name: Stockton,Paul
Amount purchased: 8 @ 2,060.00p
Value: £164.80

National Grid (NG.)
Director name: Pettigrew,John
Amount purchased: 14 @ 1,117.00p
Value: £156.38

Cls Holdings (CLI)
Director name: Widlund,Fredrik
Amount purchased: 67 @ 224.50p
Value: £150.41

Cls Holdings (CLI)
Director name: Kirkman ,Andrew
Amount purchased: 66 @ 224.50p
Value: £148.17

National Grid (NG.)
Director name: Agg,Andrew
Amount purchased: 13 @ 1,117.00p
Value: £145.21

Rathbone Group (RAT)
Director name: Mathias,Jennifer
Amount purchased: 7 @ 2,060.00p
Value: £144.20


Top Director Sells
Investec (INVP)
Director name: Samujh,Nishlan
Amount sold: 25,000 @ R93.00
Value: R103,739.54

Investec (INVP)
Director name: Whelan,Ciaran
Amount sold: 20,137 @ 477.00p
Value: £96,053.49

Investec (INVP)
Director name: Samujh,Nishlan
Amount sold: 19,091 @ R93.00
Value: R79,219.66

Investec (INVP)
Director name: Koseff,Stephen
Amount sold: 15,403 @ 477.00p
Value: £73,472.31

Investec (INVP)
Director name: Whelan,Ciaran
Amount sold: 3,900 @ 477.00p
Value: £18,603.00