Director dealings: Playtech CEO picks up shares, RS Group non-exec invests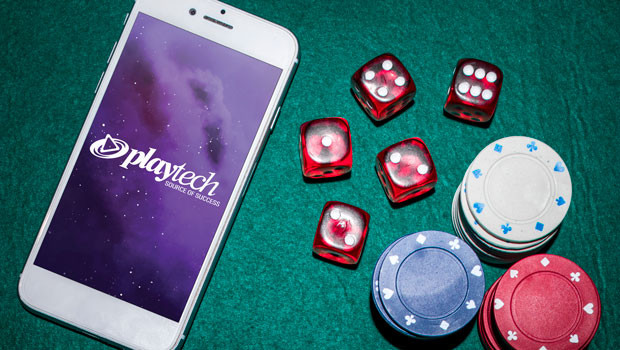 Playtech found itself on the list of director buys on Friday, after its chief executive officer spent almost £0.3m on shares.
The company said Mor Weizer bought 44,425 shares on 25 May, in a single transaction on the London Stock Exchange.
He paid 620.07p for each share, valuing the transaction at £275,464.01.
"This purchase was made in accordance with the requirements of the company's remuneration policy, under which a proportion of the annual bonus is deferred into shares for two years," Playtech said in its disclosure.
Elsewhere, a non-executive director at RS Group spent more than £90k on shares in two separate transactions.
In the first transaction, David Sleath picked up 6,222 shares at 803.5p each, valuing the transaction at £49,993.77.
The second purchase saw Sleath buy 5,226 shares for 803.6p apiece, making that purchase worth £41,996.14.
RS Group said both transactions were made on 25 May on the London Stock Exchange.
At 1411 BST, shares in RS Group were up 0.13% at 798.9p, while those in Playtech were down 0.96% at 619p.
Reporting by Josh White for Sharecast.com.
DIRECTOR SELLS
Company: Frasers Group
Name: MASH Holdings
Volume: 200,000
Price: 800p
Value: £1,600,000.00
Company: Frasers Group
Name: Michael Ashley
Volume: 100,000
Price: 900p
Value: £900,000.00
Company: London Stock Exchange Group
Name: York Holdings II
Volume: 10,208
Price: 8,287.07p
Value: £845,944.11
DIRECTOR BUYS
Company: Frasers Group
Name: Michael Ashley
Volume: 100,000
Price: 901p
Value: £901,000.00
Company: Frasers Group
Name: Michael Ashley
Volume: 100,000
Price: 684p
Value: £684,000.00
Company: Playtech
Name: Mor Weizer
Volume: 44,425
Price: 620.07p
Value: £275,464.01
Company: HarbourVest Global Private Equity
Name: Ed Warner
Volume: 5,000
Price: 2,159p
Value: £107,950.00
Company: Intermediate Capital Group
Name: David Bicarregui
Volume: 5,000
Price: 1,344.87p
Value: £67,243.50
Company: RS Group
Name: David Sleath
Volume: 6,222
Price: 803.5p
Value: £49,993.77
Company: RS Group
Name: David Sleath
Volume: 5,226
Price: 803.6p
Value: £41,996.14
Company: Virgin Money UK
Name: Sara Weller
Volume: 20,000
Price: 151.87p
Value: £30,373.60
Company: Fidelity Special Values
Name: Ominder Dhillon
Volume: 4,000
Price: 277.9p
Value: £11,115.96
Company: Lloyds Banking Group
Name: Jasyjot Singh
Volume: 20,326
Price: 47.14p
Value: £9,581.68
Company: C&C Group
Name: Vineet Bhalla
Volume: 5,000
Price: 141.4p
Value: £7,070.00
Company: Lloyds Banking Group
Name: Janet Pope
Volume: 2,278
Price: 47.4p
Value: £1,079.66
Company: Lloyds Banking Group
Name: Stephen Shelley
Volume: 1,994
Price: 47.4p
Value: £945.06
Company: Lloyds Banking Group
Name: Kate Cheetham
Volume: 1,799
Price: 47.4p
Value: £852.64
Company: Lloyds Banking Group
Name: Antonio Lorenzo
Volume: 1,211
Price: 47.4p
Value: £573.96
Company: Lloyds Banking Group
Name: John Winter
Volume: 853
Price: 47.14p
Value: £402.10
Company: Lloyds Banking Group
Name: Jasyjot Singh
Volume: 97
Price: 47.4p
Value: £45.97