Director dealings: Bridgepoint head partner invests, Staffline non-exec linked to transactions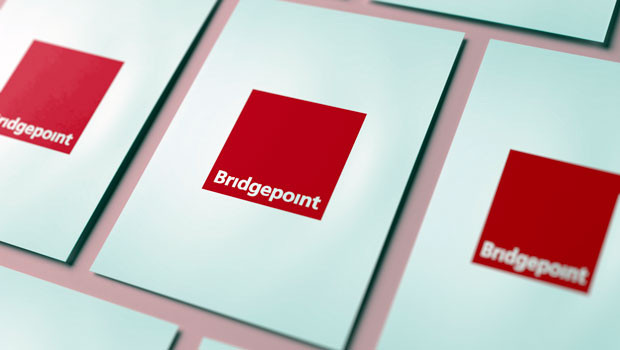 Bridgepoint Group was at the top of the list of director purchases on Thursday after its group managing partner picked up almost £0.2m worth of shares.
The FTSE 250 company said Jonathan Raoul Hughes bought 40,000 shares on 21 September in a single transaction on the London Stock Exchange.
Hughes paid 197.67p for each share, valuing the transaction at £195,240.00.
Elsewhere, Staffline Group was in focus among Thursday's disclosures after reporting that on 18 September, Henry Spain Investment Services - a person closely associated with non-executive director and interim chairman Thomas Spain - transferred out 1,514,050 shares valued at a unit cost of 28p each.
Therefore, its notifiable interest was reduced by 1,514,050 shares.
Separately, on 20 September, Henry Spain Investments purchased 600,000 shares at 28.69p apiece.
The notifiable interest of Henry Spain had thus decreased to 31,498,700 shares, which is 20.57% of the ordinary shares in issue.
At the close on Thursday, shares in Bridgepoint Group were down 1.27% at 194.5p, while those in Staffline Group were flat at 29.1p.
Reporting by Josh White for Sharecast.com.
Top Director Buys
Bridgepoint Group (reg S) (BPT)
Director name: Jones,Adam
Amount purchased: 100,000 @ 195.24p
Value: £195,240.00

Staffline Group (STAF)
Director name: Spain,Thomas
Amount purchased: 600,000 @ 28.69p
Value: £172,140.01

Trustpilot Group (TRST)
Director name: Byng-Thorne,Zillah
Amount purchased: 150,000 @ 92.60p
Value: £138,900.00

Trustpilot Group (TRST)
Director name: Blair,Adrian
Amount purchased: 104,216 @ 94.42p
Value: £98,398.66

Literacy Capital (BOOK)
Director name: Dady,Kevin
Amount purchased: 20,000 @ 490.00p
Value: £98,000.00

Team17 Group (TM17)
Director name: Whiting,Peter
Amount purchased: 20,900 @ 308.90p
Value: £64,560.10

Gsk (GSK)
Director name: Bancroft,Charles
Amount purchased: 3,382 @ $19.01
Value: $53,023.11

Eurocell (ECEL)
Director name: Waters,Darren
Amount purchased: 42,161 @ 118.00p
Value: £49,749.98

Trustpilot Group (TRST)
Director name: Blair,Adrian
Amount purchased: 33,196 @ 94.43p
Value: £31,346.98

Gsk (GSK)
Director name: Symonds,Jonathan
Amount purchased: 1,900 @ 1,526.00p
Value: £28,994.00

Naked Wines (WINE)
Director name: Pailing,Jack
Amount purchased: 40,008 @ 65.00p
Value: £26,005.20

Gsk (GSK)
Director name: Sikka,Vishal
Amount purchased: 1,580 @ $19.01
Value: $24,771.29

Trustpilot Group (TRST)
Director name: Blair,Adrian
Amount purchased: 25,212 @ 94.67p
Value: £23,867.70

Eurocell (ECEL)
Director name: Nelson ,Frank
Amount purchased: 18,250 @ 114.00p
Value: £20,805.00

Naked Wines (WINE)
Director name: Devlin,Nicholas
Amount purchased: 30,671 @ 65.20p
Value: £19,997.49

Naked Wines (WINE)
Director name: Pailing,Jack
Amount purchased: 30,000 @ 60.00p
Value: £18,000.00

Nexteq (NXQ)
Director name: Penny,Duncan
Amount purchased: 10,000 @ 122.00p
Value: £12,200.00

Audioboom Group (BOOM)
Director name: Tobin,Michael
Amount purchased: 6,160 @ 160.00p
Value: £9,856.00

Trustpilot Group (TRST)
Director name: Blair,Adrian
Amount purchased: 10,292 @ 95.71p
Value: £9,850.47

Trustpilot Group (TRST)
Director name: Blair,Adrian
Amount purchased: 10,284 @ 95.78p
Value: £9,850.43

Naked Wines (WINE)
Director name: Pailing,Jack
Amount purchased: 14,992 @ 65.50p
Value: £9,819.76

Rockwood Strategic (RKW)
Director name: Lamb ,Noel
Amount purchased: 500 @ 1,725.00p
Value: £8,625.00

Gsk (GSK)
Director name: Barron ,Hal
Amount purchased: 438 @ 1,901.28p
Value: £8,327.58

Audioboom Group (BOOM)
Director name: Maddock,Roger
Amount purchased: 5,000 @ 157.88p
Value: £7,894.00

Gsk (GSK)
Director name: Rohner,Urs
Amount purchased: 453 @ 1,528.80p
Value: £6,925.46

Gsk (GSK)
Director name: Dietz,Harry (Hal) C.
Amount purchased: 440 @ $19.01
Value: $6,898.33

Gsk (GSK)
Director name: Anderson,Elizabeth (Liz) McKee
Amount purchased: 440 @ $19.01
Value: $6,898.33

Gsk (GSK)
Director name: Beal,Anne
Amount purchased: 440 @ $19.01
Value: $6,898.33

Gsk (GSK)
Director name: Goodman,Jesse
Amount purchased: 440 @ $19.01
Value: $6,898.33

Headlam Group (HEAD)
Director name: Williams,Robin George
Amount purchased: 2,090 @ 234.45p
Value: £4,900.01

Naked Wines (WINE)
Director name: Pailing,Jack
Amount purchased: 6,813 @ 59.70p
Value: £4,067.36

Cohort (CHRT)
Director name: Walther,Simon
Amount purchased: 365 @ 492.00p
Value: £1,795.80

Cohort (CHRT)
Director name: Thomis,Andrew Stephen
Amount purchased: 365 @ 492.00p
Value: £1,795.80

Wetherspoon (j.d.) (JDW)
Director name: Hutson,John
Amount purchased: 21 @ 706.44p
Value: £148.35

Wetherspoon (j.d.) (JDW)
Director name: Whitley ,Ben
Amount purchased: 21 @ 706.44p
Value: £148.35


Top Director Sells
Staffline Group (STAF)
Director name: Spain,Thomas
Amount sold: 1,514,050 @ 28.00p
Value: £423,934.00

Coca-cola Hbc Ag (cdi) (CCH)
Director name: Bogdanovic,Zoran
Amount sold: 13,500 @ 2,305.00p
Value: £311,174.99