Director dealings: Bellway chair linked to £0.51m buy, Henry Boot director transfers shares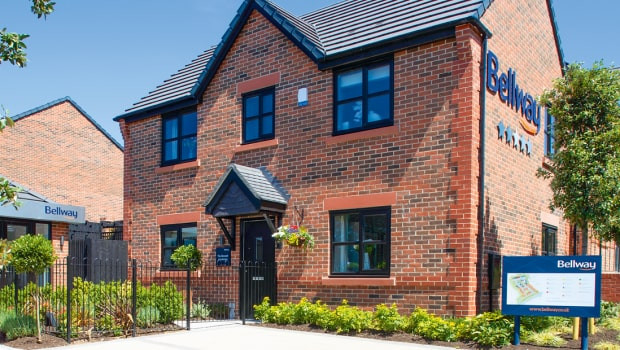 Bellway was at the top of the list of buys on Friday, after a share purchase worth almost £0.51m was linked to its chairman.
The FTSE 250 housebuilder said Yvonne Tutte - associated with its chairman John Tutte - bought 20,000 shares on Thursday.
Tutte paid 2,545.48p for each share, valuing the transaction at £509,095.99.
Elsewhere, Henry Boot disclosed a sale worth over £20k, after its group finance director transferred shares into an ISA through a sale-and-repurchase.
The London-listed firm said Darren Littlewood sold 5,953 shares at a price of 335p each, for a total of £20,009.55.
It said he then bought back 5,958 shares for the same price, to put in his ISA.
Top Director Buys
Bellway (BWY)
Director name: Tutte,John F
Amount purchased: 20,000 @ 2,545.48p
Value: £509,095.99

Pembroke Vct B (PEMB)
Director name: Till,David
Amount purchased: 81,103 @ 123.30p
Value: £100,000.00

Oxford Biodynamics (OBD)
Director name: Diggle,Stephen Charles
Amount purchased: 400,000 @ 18.80p
Value: £75,200.00

Faron Pharmaceuticals Oy (di) (FARN)
Director name: Jalkanen,Markku
Amount purchased: 25,000 @ 2.82
Value: 63,542.79

Gresham House Energy Storage Fund (GRID)
Director name: Leggate,John
Amount purchased: 40,500 @ 146.00p
Value: £59,130.00

Iwg (IWG)
Director name: Pauly,Francois
Amount purchased: 20,000 @ 268.89p
Value: £53,778.00

Bellway (BWY)
Director name: McHoul,Ian P
Amount purchased: 2,000 @ 2,520.00p
Value: £50,400.00

Quarto Group Inc. (QRT)
Director name: Lau,Chuk Kin
Amount purchased: 25,000 @ 150.00p
Value: £37,500.00

Oxford Biodynamics (OBD)
Director name: Diggle,Stephen Charles
Amount purchased: 200,000 @ 18.50p
Value: £37,000.00

Sig (SHI)
Director name: Allner,Andrew
Amount purchased: 49,584 @ 41.34p
Value: £20,498.03

Helios Underwriting (HUW)
Director name: Hanbury,Nigel
Amount purchased: 13,000 @ 155.07p
Value: £20,159.10

Helios Underwriting (HUW)
Director name: Hanbury,Nigel
Amount purchased: 13,000 @ 155.07p
Value: £20,159.10

Helios Underwriting (HUW)
Director name: Hanbury,Nigel
Amount purchased: 13,000 @ 155.07p
Value: £20,159.10

Henry Boot (BOOT)
Director name: Littlewood,Darren
Amount purchased: 5,958 @ 335.50p
Value: £19,989.09

Sig (SHI)
Director name: Francis,Steve
Amount purchased: 48,685 @ 40.65p
Value: £19,790.45

Quarto Group Inc. (QRT)
Director name: Lau,Chuk Kin
Amount purchased: 10,000 @ 139.75p
Value: £13,975.00

Gresham House Energy Storage Fund (GRID)
Director name: Pitt,Cathy
Amount purchased: 6,628 @ 150.00p
Value: £9,942.00

Gresham House Energy Storage Fund (GRID)
Director name: Stevenson ,David
Amount purchased: 7,056 @ 140.89p
Value: £9,941.20

Quarto Group Inc. (QRT)
Director name: Lau,Chuk Kin
Amount purchased: 5,000 @ 143.00p
Value: £7,150.00

Block Energy (BLOE)
Director name: Seymour,Kenneth
Amount purchased: 553,795 @ 1.24p
Value: £6,867.06

Staffline Group (STAF)
Director name: Spain,Thomas
Amount purchased: 10,621 @ 61.20p
Value: £6,500.05

Gresham House Energy Storage Fund (GRID)
Director name: Stevenson ,David
Amount purchased: 4,000 @ 146.00p
Value: £5,840.00

Premier Miton Global Renewables Trust (PMGR)
Director name: Trimble,Melville
Amount purchased: 2,778 @ 178.70p
Value: £4,964.29

Gresham House Energy Storage Fund (GRID)
Director name: Neale,Duncan
Amount purchased: 3,500 @ 140.48p
Value: £4,916.80

B.p. Marsh & Partners (BPM)
Director name: Topping ,Daniel
Amount purchased: 644 @ 338.00p
Value: £2,176.72

Hammerson (HMSO)
Director name: Raja,Himanshu
Amount purchased: 5,418 @ 33.22p
Value: £1,799.86

Brewin Dolphin Holdings (BRW)
Director name: Beer,Robin
Amount purchased: 32 @ 516.00p
Value: £165.12


Top Director Sells
Elixirr International (ELIX)
Director name: Newton,Stephen Alexander
Amount sold: 653,595 @ 765.00p
Value: £5,000,001.81

Elixirr International (ELIX)
Director name: Ferguson,Ian James Anthony
Amount sold: 66,239 @ 765.00p
Value: £506,728.36

Elixirr International (ELIX)
Director name: Busby,Graham Edward
Amount sold: 36,666 @ 765.00p
Value: £280,494.90

Ascential (ASCL)
Director name: Painter,Duncan
Amount sold: 9,216 @ 335.12p
Value: £30,884.66

Ascential (ASCL)
Director name: Gradden,Mandy
Amount sold: 6,216 @ 335.12p
Value: £20,831.06

Helios Underwriting (HUW)
Director name: Hanbury,Nigel
Amount sold: 13,000 @ 155.00p
Value: £20,150.00

Helios Underwriting (HUW)
Director name: Hanbury,Nigel
Amount sold: 13,000 @ 155.00p
Value: £20,150.00

Helios Underwriting (HUW)
Director name: Hanbury,Nigel
Amount sold: 13,000 @ 155.00p
Value: £20,150.00

Henry Boot (BOOT)
Director name: Littlewood,Darren
Amount sold: 5,973 @ 335.00p
Value: £20,009.55

Staffline Group (STAF)
Director name: Spain,Thomas
Amount sold: 10,621 @ 61.00p
Value: £6,478.81

Block Energy (BLOE)
Director name: Seymour,Kenneth
Amount sold: 553,795 @ 1.10p
Value: £6,091.74