MJ Gleeson, Persimmon 'top picks' for Liberum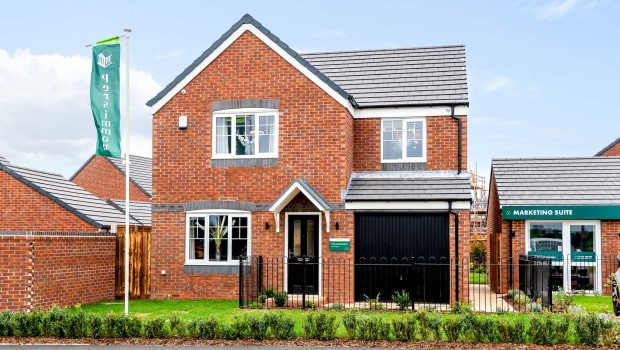 Liberum said on Wednesday that Persimmon and MJ Gleeson were its top picks in the housebuilding sector as it noted sharp share price declines in the sector.
The broker said housebuilder shares have fallen around 30% in the year to date and 40% from their pre-pandemic level in February 2020, with the market pricing in a drop in house prices.
"We are convinced the gathering macroeconomic challenges will lead only to softening of the housing market, not collapse," it said, adding that its confidence is based on good affordability, significant savings and a strong labour market.
Liberum said it was cutting its 2023 estimates as it now expects a 1% increase in house prices in 2023, down from a previous forecast of 3% growth. It is around 7% to 8% below consensus, but still sees more than 30% total shareholder return upside in eight of the nine stocks its covers, and more than 50% in three stocks.
It said the market may be forgetting that the sector is extremely well capitalised, with net cash of around 18% of market capitalisation.
"Catalysts for better performance are a peak in inflation or rate expectations, M&A and enhanced shareholder returns," it said.
Persimmon and MJ Gleeson are Liberum's preferred stocks. It pointed out they are more exposed to markets where prices are less stretched, first-time buyers can work overtime to offset cost pressures and buyers may trade down to their affordable price points.
MJ Gleeson has a unique growth model selling low-cost housing, which is a much-undersupplied market, it said.
"Its unique social purpose, bringing home ownership to low earners, key workers and young people should help sustain a premium valuation. Its own customers can work overtime to offset higher costs and it may win share as some buyers move away from higher priced alternatives."
Liberum said Persimmon is a high-quality business with sector-leading returns and a strong balance sheet. It also has good exposure to northern markets and low-price points, where affordability is best.
Meanwhile, the growth prospects of Vistry's partnerships business are significantly undervalued, it said.
Liberum has a 'buy' rating on Barratt Developments, Bellway, Berkeley, Crest Nicholson, MJ Gleeson, Persimmon, Redrow, Taylor Wimpey, and Vistry.
Liberum is the house broker for MJ Gleeson.