Liberum initiates coverage of challenger banks, OneSavings top pick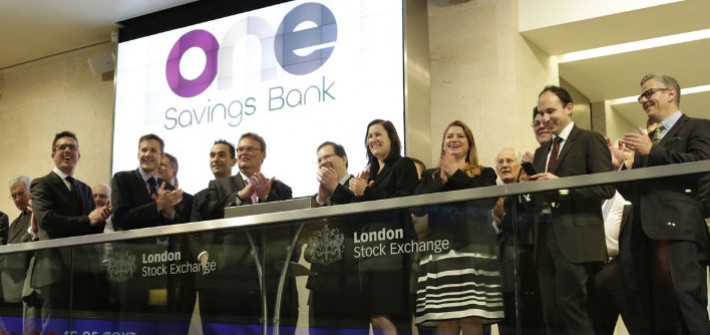 Liberum has initiated coverage of five challenger banks and specialist lenders, with 'buy' ratings on OneSavings Bank, Virgin Money UK and Paragon Banking Group.
The broker argued that more than a decade after the financial crisis, the promise of healthy returns had "failed to materialise" at the UK's larger banks.
"Meanwhile, despite large provisions for Covid-19, specialist lenders continue to exhibit good levels of growth and profitability driven by higher yields in niche markets, either through greater human skill or data analytics," it said.
"Our detailed stress test, based on the FPC's desktop stress test, which assumed UK GDP falling 14% and unemployment rising to 8% in 2020, show that all the banks would remain well capitalised in such a scenario.
"As large UK banks focus on cost reduction and price sensitive mainstream lending, the specialist lenders are filling the gap in those lending markets which require greater sophistication and bespoke service."
Of the challenger banks, Liberum said it preferred Virgin Money UK as it believed "the scepticism regarding the group's potential returns and merger synergies are under-appreciated". It added that the brand was in a "prime position to disrupt the status quo of the personal and SME banking markets, driven by an innovative digital platform and a diverse funding model".
Its top pick is OneSavings Bank, with a price target of 535.0p. "It is the most profitable, best capitalised and has the highest growth," Liberum said.
Close Brothers, which the broker called a "safe pair of hands", has a 'hold' rating with a 1,435.0p price target, but Metro Bank has a 'sell' rating. "Despite recent management changes, we fail to make an investment case for Metro Bank given the lack of visibility to profitability," Liberum said.
"Although the new chief executive may change the culture of high growth at any costs, the £400m investment spend will further erode capital and delay profitability."
Liberum has a price target of 94.0p on Metro.