Berenberg starts 'outstanding' Spirax-Sarco at 'buy'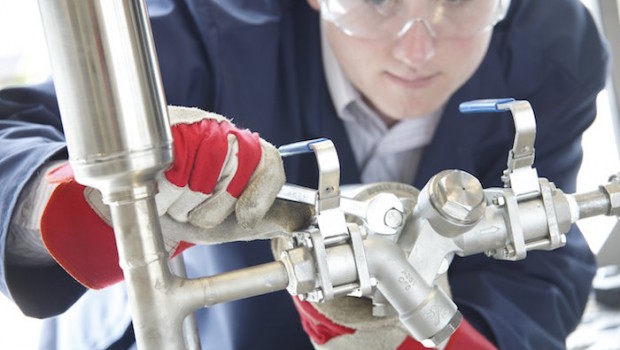 Berenberg started coverage of "outstanding" Spirax-Sarco Engineering at 'buy' on Thursday as it took a look at the capital goods and industrial engineering sector.
The bank said that after a rocky fourth-quarter last year, the UK industrials sector has come back into vogue with the average stock in the coverage up 20% year-to-date and several names close to all-time highs.
Berenberg, which gave Spirax a 10,510p price target, said that its qualities and scalability warrant its premium valuation.
"It has strong and resilient organic revenue growth (4-5% through the cycle), sector-high operating margins (23%), attractive returns on invested capital (more than 30%), strong cash generation (circa 90% free cash flow conversion) and 51 consecutive years of dividend growth," it said.
"We perform a deep dive into its quality characteristics and conclude that it is a core long-term holding that absolutely warrants its premium valuation."
Berenberg also initiated coverage of Spectris and Rotork at 'hold' with 2,440p and 280p price targets, respectively.
As far as Spectris is concerned, it said the company's financial performance has disappointed in recent years, but a management change and a strategic review have injected excitement into the story.
"Although we think near-term trading poses several challenges, there are an exceptionally wide range of scenarios that could play out, ranging from underlying growth to material disposals.
"The capital markets day (CMD) on 6 June and the H1 results on 30 July will be key dates in developing our conviction, for better or for worse," it said.
On Rotork, Berenberg highlighted the comprehensive growth acceleration programme being undertaken by the new chief executive, aimed at returning the group to mid-high single-digit revenue growth and mid-twenties margins.
"Our view of this is mixed: 1) we believe the top-line target is achievable, so long as the oil price remains stable; 2) the mid-twenties EBIT margin target feels over-ambitious, and pushing too hard on costs risks damaging the business; 3) the balance sheet is one of the strongest in the sector, with firepower of up to £400m for the right series of deals."