Sunday share tips: Greencore, Law Debenture, Qinetiq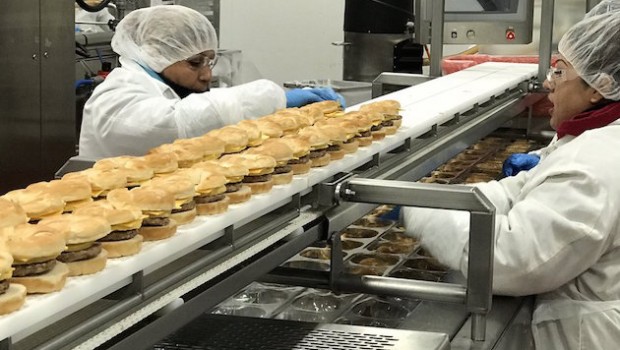 Share tips from Sunday newspapers, including Greencore in the Sunday Times and Law Debenture in the Mail on Sunday.
Greencore shares are worth avoiding, said the Sunday Times Inside the City column. The Dublin-headquartered company, which makes sandwiches, wraps, salads, quiches, sushi, soups and other prepared meals and sauces for UK supermarkets, last autumn sold its US business for $1bn only two years after spending $750bn on expanding its North American arm with the purchase of Peacock. This put all the FTSE 250 company's eggs in its British basket with Brexit around the corner.
In the previous eight years under chief executive Patrick Coveney, the business has quadrupled in size and recently signed contract extensions with three of its biggest customers, though adjusted profits only grew 1.7% last year. But short-sellers have targeted Greencore of late year after major credit insurers withdrew cover for some smaller food manufacturers last year as they feared a disorderly Brexit would force them out of business, with suppliers alse facing tough times from growing costs and pressure on grocery prices from discounters Aldi and Lidl. Greencore "looks a safe bet" in what can be a brutal industry, "but you can't help but wonder whether the company's best days are now behind it," the column concluded.
Law Debenture was tipped as an "attractive long-term buy" by Midas in the Mail on Sunday. The 130-year-old business still carries out its original function of ensuring that bonds are administered properly and that investors are treated fairly if companies fall into problems, but also provides professional services for companies, operates the Safecall independent whistleblowing business, and also operates as an investment trust, with GlaxoSmithKline, Prudential and HSBC among its holdings.
Its biggest investment is the firm's own professional services business. This arm is a trustee for bond transactions, with customers such as Sapporo beer, Radisson Hotels and Unilever, and offers pension administration services too. The professional services business has accounted for 40% of Law Debenture's dividend payments over the past decade. A new chairman and chief executive are looking to get back on the front foot, drumming up new business in the UK and Far East and encourage more services from existing customers.
Questor in the Sunday Telegraph tipped QinetiQ, saying its future "looks bright".
The defence contractor, which was spun out of the Ministry of Defence in 2006, is involved in the negotiation of the remaining part of its long-term partnering agreement with the MoD, with the two sides aiming for a deadline of the end of March. Under the LTPA, QinetiQ has run Britain's numerous military sites since 2003 under a 25‑year deal that can be repriced every five years.
However, the group now makes a third of its money internationally.
January's quarterly update showed the Europe, Middle East and Africa services division delivering an "encouraging" level of organic order and revenue growth, while the global products division recorded positive order and revenue growth, with underlying operating profit improving during the quarter.
Revenue performance was said to be "particularly strong" in QinetiQ North America, with momentum boosted by December's $90m contract win with the US Department of Defence to join the framework to support the sustainment of the TALON family of robotic systems.
The group had its sights firmly fixed on full-year targets, helped by further progress with international contracts.