Sunday share tips: Galliford Try, Zotefoams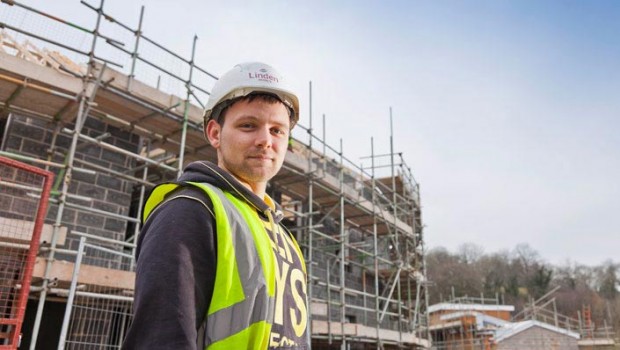 In his 'Inside the City' column for the Sunday Times, John Collingridge was focussing on residential-focussed and construction firm Galliford Try, and the 'unmitigated disaster' that has been its contract to build a dual carriageway around Aberdeen.
The FTSE 250 company bid in partnership with Carillion and Balfour Beatty on a fixed-cost basis, meaning they would take on the risks of the project, which has cost £150m so far.
Collingridge noted that the problems began with delays caused by a harsh winter, followed by the collapse of Carillion pushing its share of the costs onto Galliford and Balfour.
A month after that, Galliford Try's boss Peter Truscott was forced to approach shareholders, cap-in-hand, raising £150m in a rights issue to deal with the road's cost overruns.
The company is also still at legal odds with the Scottish Government over whether it can reclaim costs.
Shareholders have not reacted kindly to the series of events, with Galliford's share price now half what it was two years ago, standing at 772p - giving the firm a valuation of £857m.
Galliford Try's woes were no surprise, Collingridge quipped, noting the difficulties faced by Kier, Interserve and the now-defunct Carillion.
However, unlike the other firms, Galliford positions itself as a housebuilder first and foremost, rather than an infrastructure company.
The company came about on the merger of Galliford and Try in 200, building homes under its 'Linden' label and working with local councils and housing associations on regeneration projects revitalising communities and its own pockets at the same time.
It has been a big beneficiary of the 'Help to Buy' scheme, with Linden Homes boasting a profit margin of 19.6% between July and December, while the regeneration operations were at a margin of 5.1%.
Given the margins in its non-residential construction business were just 0.9% before accounting for losses from the Aberdeen road, Collingridge said he suspected the firm could offload the division to focus on its housing and regeneration units.
Peter Truscott focus was also squarely on housebuilding, with the ex-Taylor Wimpey executive attempting to merge with Bovis two years ago in a bid to expand that division.
And it's not as if the construction business was without its selling points, either, with a number of vulture funds no doubt keen on taking on Transport Scotland to recoup losses from the Aberdeen dual carriageway.
"There are risks, of course," Collingridge wrote.
"Selling construction would deprive Galliford of valuable cash that it pumps into housing developments."
The move would also leave the company more exposed to the risk of a house price crash, he said.
"So, it's make your mind up time for Galliford Try.
"If the cloud of construction lifts, its shares should rise, too."
Meanwhile, over in the Mail on Sunday, Joanne Hart was looking at Zotefoams - a supplier to some of the world's largest sportswear brands, including Nike.
In her 'Midas' column, Hart said the Croydon-based, London-listed business churned out a "unique" selection of foams that were considered to be light, resilient and more environmentally friendly than other options - all good selling points when it comes to a pair of trainers.
The company's shares were currently around 592p, with Hart expecting them to head north as Zotefoams developed its partnership with Nike and moved into new areas.
It was also well-fortified from the chaos of a disorderly Brexit, given 85% of its sales were generated outside of the UK.
Hart explained that most foams used polymers, nitrogen gas and a range of chemicals in their production, but Zotefoams used a process that did not need the chemical cocktail, meaning the product had no chemical residue.
While it is used to provide lightweight cushioning in trainers, Zotefoams has also found applications far beyond the foot, with the Natural History Museum and the British Museum making use of the products to protect items in their stored collections.
Airbus used Zotefoams products in its ventilation systems, seating and window seals on its aircraft too, giving the planes some weight reduction and thus fuel savings.
Back on the ground, carmakers including BMW, Daimler-Benz and Toyota used Zotefoams for sealants too, while pharmaceuticals firms and hospitals using the foam in its clean rooms, given it did not absorb moisture, burn or easily host bacteria.
The company's technology was being made in Croydon and Kentucky, and being sold to customers in 50 countries - with a third plant in Poland due to come on line next year, after a £20m fundraising last year.
It also made some cash by licensing its technology, with consumer products behemoth Unilever using it to reduce the amount of plastic it uses in 'Dove' branded body wash containers, for example.
Chief executive David Stirling is keen to attract more players in the food and beverage industry, too, with the company recently developing a foam particularly suited to the sector.
Zotefoams' numbers for 2018 are being released on Tuesday, with analysts expecting a 14% improvement in revenue to £80m, and a 17% rise in profits to £10.8m.
Looking ahead, profits of £13.7m were pencilled in for 2019, with £16.6m expected in 2020.
Shareholders do enjoy distributions, with 6.2p forecast for the 2018 financial year, but Hart noted that the group's growth focus meant most surplus cash was poured right back into the business.
"At 592p, Zotefoams shares could be considered expensive relative to peers," Joanne Hart wrote.
"However, the stock has come off from more than £7 at the end of last year, the business is growing fast and exemplifies British innovation and drive at its best.
"An attractive buy, particularly for long-term investors."