Sector movers: Aerospace and Defence walloped by break-out in Sterling, Miners higher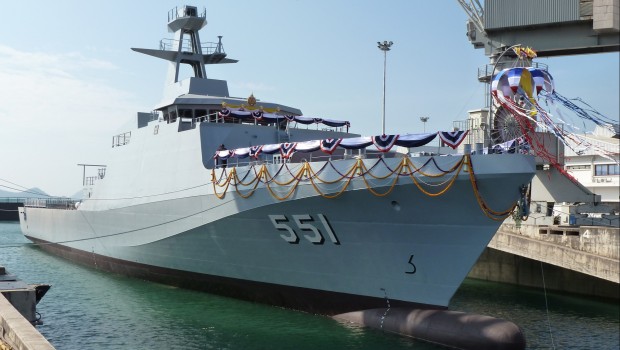 Aerospace and defence names were at the bottom of the pile as Sterling continued its push higher, oblivious to what some observers had billed as a key week for Brexit talks between Brussels and London.
By the end of trading, the pound was 0.37% higher against the US dollar at 1.3419, having broken out to roughly two-year highs over the preceding sessions and past technical resistance, in a move that could pave the way for a further advance towards just above 1.42.
Weighing on the Greenback, overnight the US Federal Reserve's number two, Richard Clarida, left the door open to the possible use of so-called caps on Treasury yields at some point further down the line.
"With the Fed laying out a new environment where even a sharp rise in inflation will not stifle their huge stimulus efforts, traders are clearly preparing for a drawn out period of easing as continued by the protracted dollar decline," said IG senior market analyst Josh Mahony.
Nevertheless, in an online event hosted by the Peterson Institute for International Economics, Clarida also said that yield caps were not warranted at present and again ruled out the possible recourse to negative interest rates.
Going the other way was Mining, boosted by a stronger-than-expected reading in August on private sector survey compiler Caixin's Chinese services sector Purchasing Managers Index.
That headline PMI reading was also the strongest since 2011.
Commodities trader Glencore's stock was one of the top risers on the top-flight index on the back of the news, but finished well of its early highs.
The initial move higher in the stock was linked by analysts at JP Morgan to news from the day before that Berkshire Hathaway had taken out stakes in the top Japanese trading houses, including Sumitomo, Mitsubishi and Mitsui.
However, in their opinion M&A readacross from those transactions was "misplaced" and "tenuous", because Glencore's trading activities were not analogous.
In the same research note, the broker also reiterated its 'underweight' stance on Glencore, saying that the commodities trader would find it difficult to "deliver near-term solutions at underperforming (such as its 73.1% stake in Zambia's Mopani copper mines) or strategically sensitive assets (eg: thermal coal) without further impairments."
Top performing sectors so far today
Mining 18,545.34 +1.10%
Industrial Metals & Mining 3,303.30 +0.08%
Equity Investment Instruments 11,179.93 +0.02%
Alternative Energy 0.00 0.00%
Alternative Investment Instruments NULL 0.00%
Bottom performing sectors so far today
Aerospace and Defence 3,186.49 -5.18%
Banks 1,965.60 -4.34%
Fixed Line Telecommunications 1,237.63 -3.90%
Oil Equipment, Services & Distribution 4,587.96 -3.83%
Mobile Telecommunications 2,452.28 -3.52%