Virgin Money cancels dividend after loss widens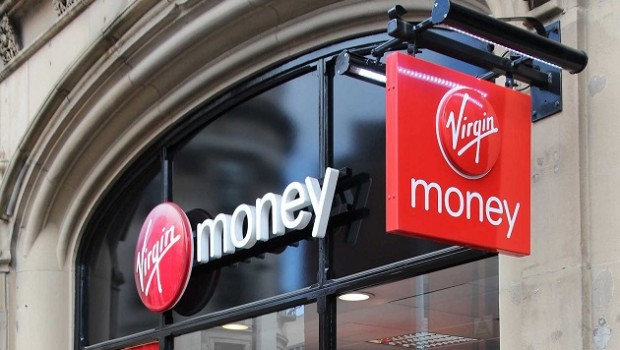 Virgin Money, formerly CYBG, suspended its dividend on Thursday as it reported a widened annual loss on the back of higher costs and payment protection insurance (PPI) claims.
The Clydesdale and Yorkshire Bank owner booked a loss before tax of £232m for the 12 months ended 30 September, wider than last year's £164m loss, as operating and administrative expenses jumped 53% to £1.74bn due to Virgin Money acquisition-related costs.
The FTSE 250 company also said it saw "an unprecedented surge" in information requests and complaints relating to the mis-selling of PPI in August, which required it to take additional PPI provisions of £385m.
While Virgin Money suspended its payout, it said its "progressive and sustainable dividend ambition" remains and the board will reconsider next year's dividends in line with normal practice.
Total operating income rose 74% to £1.75bn, but dropped 3% to £1.63bn on an underlying basis.
The company achieved business lending growth of 5% to £7.9bn, while personal lending grew 16% to £5bn and mortgage lending increased 2% to £60.1bn.
For the ongoing financial year, Virgin said it remained confident in its prospects despite a "highly uncertain" political and economic outlook.
Chief financial officer Ian Smith said: "2019 has been a year of building our foundations for the future, while seeking to close out legacy issues. Our refreshed strategy is predicated on actions within our own control and leverages the key strategic advantages available to us. We look forward to another year of strong delivery and progress in 2020."
At 1105 GMT, the shares were up 26% at 180.05p.
Russ Mould, investment director at AJ Bell, said: "Usually a company would expect raspberries from the market when suspending its dividend so the very positive reaction to today's full year results from Virgin Money is surprising on the face of it.
"Expectations were pitched fairly low heading into today's announcement so the company's solid if unspectacular performance across several metrics has been treated with a sigh of relief.
"While the lack of a dividend is disappointing, given that many people invest in banks purely for income, it may also be prudent given that Virgin Money faced a big last minute surge in PPI claims and it also incurred larger than expected restructuring costs during the period.
"The so-called challenger banks have really struggled to unseat their established counterparts and the current Virgin Money is now a bit of a rag tag collection of banking franchises - encompassing Clydesdale Bank, Yorkshire Bank and Virgin Money – formed as part of the consolidation which followed the wave of new entrants in this sector.
"Having only changed its name at the end of October following the merger between Virgin Money and CYBG, the company will hope these numbers can provide a platform for a brighter future as it continues the integration process.
"But, like the rest of its peer group, it will have to contend with an unhelpful low interest rate environment."