UK house builders rally on cladding hopes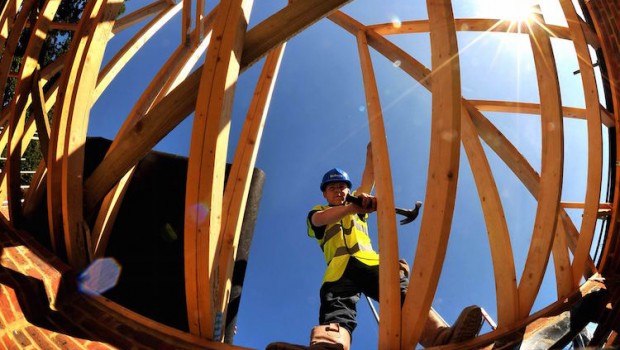 Shares in UK house builders rallied on Monday on hopes that the cost of fixing the cladding scandal may be less than initially feared.
Industry and government had been locked in discussions since January about how best to remedy unsafe claddings on buildings between 11m and 18m high.
The government has claimed it will cost around £4bn, a figure disputed by the sector, which is already under pressure from rising costs and weakening consumer confidence. Housing secretary Michael Gove had said developers must agree a plan to fix the issue by the end of March, or face new laws forcing them to act.
But according to the Sunday Telegraph, the Home Builders Federation has hired PwC to conduct its own audit of housing with cladding issues, and its final cost projections are likely to be lower than £1bn. The HBF has also hired City law firm Linklaters to dispute the government's view that listed UK housebuilders should foot the bill, the newspaper noted.
The Telegraph also cited a report from the Levelling Up, Housing and Communities Select Committee, published on Friday, which appeared to agree that listed housebuilders should not be solely responsible for footing the bill.
Instead it argued that a wider group of organisations should share costs, including government. It said governments "share responsibility for the building safety crisis on account of their regulatory failings".
As at 1130 GMT, nearly all UK listed housebuilders were trading higher, with Barratt Developments ahead 3% at 561.2p, Taylor Wimpey up 4% at 139.35p and Persimmon 6% stronger at 2,308.0p. Berkeley, Bellway, Redrow and Vistry were all 3% higher.
Charlie Campbell, analyst at Liberum, said: "This news story is positive for housebuilders shares, as it suggests that resolution will be reached, and also that the total bill will be less that £4bn and…widely shared.
"The UK housebuilders' shares trade a cycle low valuation, as cladding remediation has exacerbated macroeconomic concerns. Removing the uncertainty around cladding, at a cost that is much better than the worst-case scenario, would be helpful.
"However, we believe that renewed performance may wait until investors have a better understanding of the macroeconomic impact of rising costs on consumers' finances and appetite for home buying."