Tobacco stocks rise after FDA boss Gottlieb quits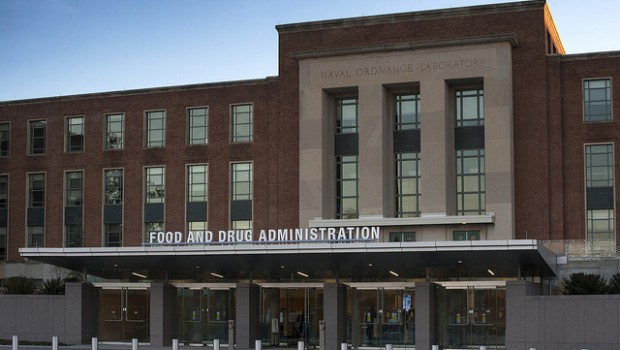 Shares in tobacco companies rose on Wednesday after America's chief drug and tobacco regulator unexpectedly resigned overnight.
Scott Gottlieb, who as Commissioner of the US Food & Drug Administration had been spearheading a ban on menthol cigarettes and curbs on e-cigarettes, is expected to leave in April, less than two years since he started in the role.
Gottlieb, who said he was quitting to spend more time with his family, had driven the FDA to speed up the process of approving new drugs and focused on lowering drug costs by easing approvals for generic versions of drugs that did not have much competition previously - such as seen in the case of Indivior's Suboxone Film.
President Trump said in a tweet that Gottlieb "has helped us to lower drug prices, get a record number of generic drugs approved and onto the market, and so many other things. He and his talents will be greatly missed".
Analyst Nico von Stackelberg at Liberum said Gottlieb "has had a huge impact" on US public health policy and it thought that the Tobacco Products division is "clearly moving down a path towards greater restrictions over combustible cigarettes and more recently, flavoured e-cigarettes".
However, he added: "If the probability of a menthol ban and nicotine standard were say 75%, we wouldn't say this takes the probability of it going through much below 70%. We won't change our estimates because we do not know who is taking over yet or if this appointee has a new strategic direction for the FDA."
He added that he did not think a substantial share price swing in the UK tobacco companies is warranted without greater clarity on any changes to the tobacco control path.
At Barclays the feeling was that the Gottlieb's resignation "takes the risk of a menthol cig ban off the table", but only until a new FDA commissioner is appointed.
"The idea of menthol ban isn't new. David Kessler, the FDA commissioner in the early 1990s, had also argued for a menthol ban. There are high procedural hurdles to get a menthol cig ban rule in place, which will then inevitably face a challenge from the industry. Any new FDA commissioner has to be willing to take on the battle, over and above the various other demands on his/her time, such as lowering the cost of the US healthcare system."
Barclays also agreed that any new FDA commissioner "has to tackle the alarming rise in e-cigs youth use", adding that flavour bans on e-cigs cigars are "still very likely".
Analysts at Deutsche Bank, taking press reports of the esteem at which the current administration held Gottlieb at face value, expect a like-minded replacement.
As it relates to the US tobacco industry, the change in FDA leadership "puts up for debate what the agency has been discussing and exploring as Commissioner Gottlieb has become synonymous with the actions of the FDA", but it was not clear if its was controversy over any aspect of the multifaceted FDA controversies had led to his departure.
London-quoted British American Tobacco and Imperial Brands both saw their shares rise on Wednesday, while overnight US-quoted 22nd Century Group, which is focused on nicotine reduction, lost nearly 30% of its value.
Indivior was higher, generic drugmaker Hikma was flat.