Pothole epidemic puts the skids under AA profits
Shares slump as severe winter damages roads, vehicles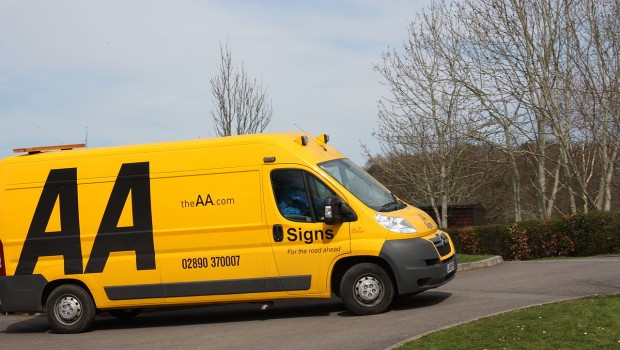 A "pothole epidemic" during Britain's severe winter weather sent half-year profits at roadside repairer the AA crashing 65% lower to £28m.
Shares in the company slumped almost 8% in morning trade. The company was floated at 250p s share in 2014, with the shares hitting 432p in March 2015.
Group revenue rose 2% to £480m reflecting a solid performance in both the roadside and insurance divisions, but the interim dividend was slashed 83% to 0.6p.
Earnings at the company's roadside division fell £27m to £132m due to higher planned operating expenditure and the use of third party repairers "due to the exceptionally higher number of breakdowns attended in the period", the AA said.
Total breakdowns increased in the period by 8% to 1.91m, the highest in 15 years. The company issued a profits warning in February as the 'beast from the east' snowstorm paralysed the country.
The company reiterated its expectations for earnings before interest, tax, depreciation and amortisation (EBITDA) of £335m - £345m.
Trading EBITDA fell 17% to £161m. The company also reported a £154m reduction in its pension fund deficit.
Interactive Investor head of markets Richard Hunter said the results showed signs of "slow but steady progress".
"In terms of its balance sheet, the refinancing which it has organised and the notable reduction in the pension deficit are positive, although net debt remains stubbornly high at some £2.7bn," he said.
"Another casualty of the recovery plan has been the dividend reduction which, whilst prudent, removes the incentive for investors who are not being paid to wait as the transformation unfolds."
"Full-year profit guidance has been confirmed and the new management team will be given some time to implement the changes to the business which are so clearly required. Further out and as AA returns to profit, the difficult decisions which are currently being undertaken could well bear fruit. In the meantime, the stock remains one which for the moment provides more questions than answers."
Fund manager AJ Bell said the share price plunge "likely reflects a build-up of shareholder frustration with the group's patchy track record since its 2014 IPO".
"Otherwise there were some more encouraging features to these results, with strong cash conversion and revenue heading in the right direction, but the company's debt levels, which remain elevated despite July's refinancing, probably makes investors less willing to give it the benefit of the doubt."
"If the share price remains weak the company could be vulnerable to a bid from private equity, which might be more comfortable with the level of indebtedness."