Shell Q2 profits hit by Hurricane Ida, sets new climate target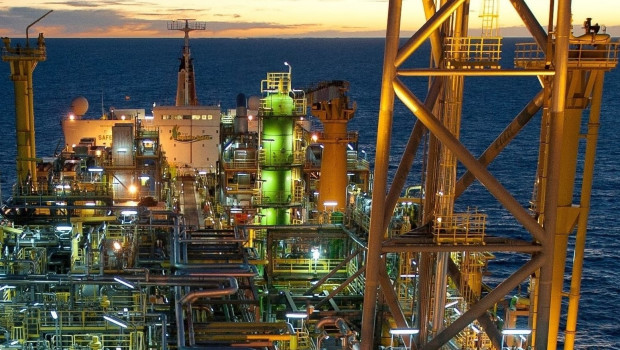 Royal Dutch Shell reported lower-than-expected third-quarter adjusted earnings despite higher fuel prices as it took a $400m hit from Hurricane Ida on operations and said it was setting new targets for carbon emission cuts.
Earnings fell by 25% quarter on quarter to $4.13bn, below analyst forecasts of $5.31bn and compared with $955m a year ago, the company said on Thursday. It also set new targets for carbon emission cuts, saying it was now aiming for 50% by 2030, compared to 2016 levels on a net basis.
The new goal covers Scope 1 and Scope 2 emissions, which cover its operations and electricity usage, but does not affect so-called Scope 3 output, released when customers burn fuel.
Shell is facing shareholder pressure after Dan Loeb's Third Point Capital took a $700m stake in the firm and on Wednesday demanded a breakup of the energy giant into two parts - one that produces fossil fuels and the other focused on renewables.
A Dutch court has also ordered the company to cut carbon emissions 45 per cent by 2030, much faster than previously planned, including Scope 3.
The quarterly results were also hit by adverse one-off tax impacts, lower production volumes partly due to the impact of Hurricane Ida, and comparative lower contributions from trading and optimisation. This was partly offset by higher oil, LNG and gas prices.
Net debt was $57.5bn, down from $65.7bn at the end of the second quarter 2021, mainly driven by free cash flow generation in the quarter and partly offset by dividends and share buybacks.
The company declared a 24 cent dividend and said it had completed $1bn of share buybacks were completed out of a total target of $2bn in the second half of 2021. Extra shareholder distributions of $7bn related to the Permian Basin oil assets sale to ConocoPhillips for $9.5bn would start in 2022, post deal completion.
Total production available for sale in the quarter fell 6% to 3.07 million oil-equivalent barrels a day, but cash flow from operations rose 27% to $16.03bn, mainly driven by a positive impact of $4bn from commodity derivatives.
CMC Markets analyst Michael Hewson said investors would rightly be frustrated at Shell's underperformance, as well as management's "preoccupation" with shareholder payouts "as opposed to taking advantage of the recent rise in energy prices to fund investment in renewables, as well as cutting its emissions".
"Quite frankly management need to get their act together and decide on a direction of travel and not be distracted by what Third Point calls 'competing stakeholders pushing it in too many different directions;," Hewson said.
"Shell needs to stop pandering to external pressure and virtue signalling by setting ambitious targets and focus more on the task at hand."
He said the $7bn return to shareholders from the Permian Basin business was a "skewed set of priorities".
"By all means return funds to shareholders but the focus on shareholder returns, and lack of investment in the transition to renewables points to a lack of seriousness when it comes to transitioning the business."
"The transition to renewables is not a light switch which you can simply switch on. It needs a clear plan with the revenue generated by its LNG and oil business helping it to transition towards the lower margin business of renewable energy."