Premier Oil announces intention to sell Zama alongside record output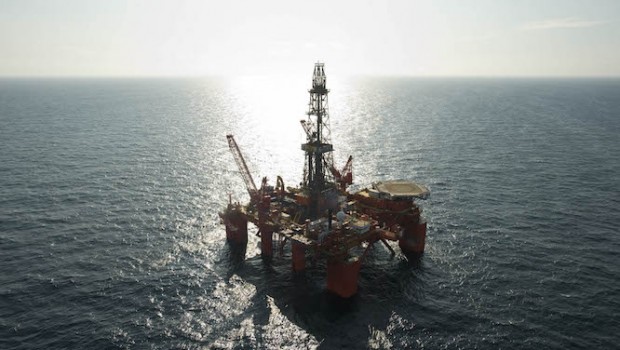 Premier Oil surprised markets on Thursday, announcing its intention to sell its stake in the Zama field offshore Mexico in a bid to further reduce its debt pile.
Analysts at Jefferies had recently pegged the value of its assets at Zama at $439.0m.
The oil and gas producer scored a profit after tax of $120.6m for the six months ended 30 June, up 23% compared to the same period last year, as production climbed by 10% to reach 84.1 thousand barrels of oil per day - as previously announced on 17 July - marking a record for the FTSE 250-listed company.
Premier said it remained on track to meet its previously increased guidance for full year production of between 75-80 kboepd, due to an increased contribution from the Premier-operated Catcher Area and the likely first gas contribution from its Bison, Iguana and Gajah-Puteri gas fields.
The FTSE 250-listed company also reiterated a target to cut its net debt by between $300.0-350.0m by year-end even without taking into account the proceeds from any divestments.
As per its trading update on 17 July, during the reporting period, the outfit's net debt fell to $2.15bn versus the $2.33bn seen at the end of 2018, thanks to tight cost control and on capital expenditures, which saw the company clock in with $183.0m of free cash flow.
That had lowered its net debt as a proportion of earnings before interest, taxes, depreciation and amortisation from 3.1 times to 2.4 and management forecast that it would reduce further by the end of 2019.
Tony Durrant, chief executive of Premier, said: "I am pleased to report another strong performance for Premier where we have exceeded our financial and operational targets for the period. The company's strong cash flow is driving debt reduction and the Zama divestment and Sea Lion farm-down processes are targeting further strengthening of the balance sheet, which remains the group's highest priority."
Analysts from Peel Hunt estimated that the company will exceed its net debt reduction target as they said preparations for the sale of Zama were a key new piece of news as it would strengthen the company's balance sheet and allow for Premier to increase its focus and cash available to progress its Sea Lion project.
Premier Oil shares were up 4.21% at 75.30p at 0904