Neil Woodford suspends flagship fund after surge in redemptions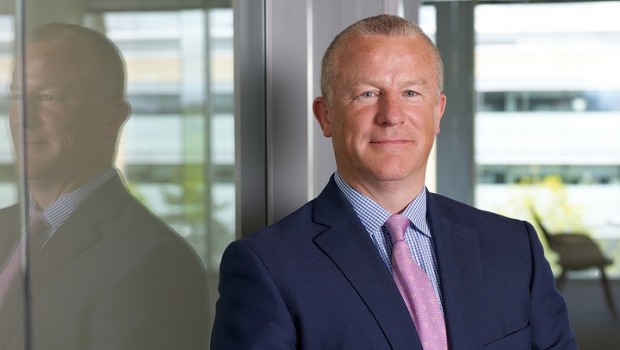 Neil Woodford, one of the UK's most well-established stock pickers, has suspended trading in his largest fund, including halting all redemptions.
In a statement, Woodford Investment Management - the firm Woodford founded in 2014 - said dealing in shares in the flagship Woodford Equity Income Fund had been suspended "with immediate effect and until further notice".
It continued: "We have...come to the conclusion it is in the best interests of all investors in the fund to suspend the issue, cancellation, sale, redemption and transfer of all shares in the fund.
"Following an increased level of redemptions, this period of suspension is intended to protect the investors in the fund by allowing Woodford Investment Management time to reposition the element of the fund's portfolio invested in unquoted and less liquid stocks to more liquid investments."
The firm did not provide further details on the redemptions or state how long the fund would remain gated. However, it was widely reported that the move was prompted by a request from Kent County Council to withdraw its funds.
The council has worked with Neil Woodford since 2007 and has around £250m in the fund, according to the Financial Times.
Woodford built up a reputation as one of the UK's most successful and high-profile fund managers while at Invesco, and in 2014 set up his own firm.
However, the Woodford Equity Income Fund has seen its value fall from £6.8bn a year ago and a peak of around £10.2bn to its current level of around £3.7bn. Around £560m has been withdrawn from the fund by investors over the last four weeks, according to the BBC.
Emma Wall, head of investment analysis at Hargreaves Lansdown, said: "The suspension follows a period of underperformance and outflows for the Woodford Equity Income Fund. We are advocates of long-term investing and think Woodford's multi-decade track record remains compelling. But we don't underestimate the disappointment investors must feel with Woodford's recent performance."
Hargreaves Lansdown has removed both the Woodford Equity Income Fund and the Woodford Income Focus Fund from its Wealth 50 list of favourite funds following the suspension.
Neil Wilson, chief markets analyst at Markets.com, said: "Woodford has clearly made a series of poor investment decisions. Out-of-love UK stocks may have been ultra-cheap, but they're still unloved and still cheap.
"Provident has been a disaster. Kier also a disaster. It's been a tough few years for Woodford and things look like they will get worse still."
Woodford Investment Management is the biggest investor in Kier Group, which saw shares tumble 41% on Monday after it warned on profits. The Woodford Equity Income Fund also holds a large position in sub-prime lender Provident Financial, which issued three profit warnings last year and has been probed by the Financial Conduct Authority.
Dzimtry Lipski, investment analyst at Interactive Investor, said: "Investors shouldn't panic - the best thing to do is sit it out and wait for Woodford to provide further clarity as to how the fund will be managed going forward, and how he is planning to resolve the issues.
"The fund today is very different to where it was three years ago, with much of the unquoted holdings transferred to Woodford Patient Capital Trust. But clearly when there is a run for the door, any unquoted holdings are going to be problematic. While this has never been one of interactive investor's Super 60 rated funds, this is a good time for investors to take a hard look at their diversification."
According to Interactive Investor, last month the Woodford Equity Income Fund was the 151st most brought open-ended fund on its platform, compared to the 15th most popular fund a year earlier.