HSBC board to avoid angry investors at AGM behind closed doors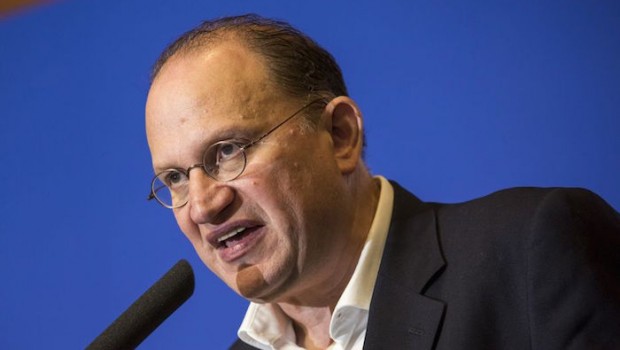 HSBC has switched the venue of its annual general meeting to its London head office and barred shareholders from attending in a move that will shield directors from investor anger after a turbulent year for the bank.
Europe's biggest bank said it would hold the AGM behind closed doors to comply with the UK government's social distancing measures to stem the spread of the Covid-19 virus. Many other UK companies are restricting their AGMs in response to the restrictions.
The government's lockdown has the benefit for HSBC of keeping Chairman Mark Tucker and other directors away from unhappy shareholders. Instead of fielding questions from the floor in person, the board will "endeavour, where appropriate" to answer questions submitted before the meeting, HSBC said.
Answers will be published on HSBC's website "as soon as is practical after the AGM," the bank said. Tucker and Chief Executive Noel Quinn will not make speeches and will instead issue statements after the meeting on 24 April.
"The usual format of the AGM will be condensed and will only include the formal business of the AGM." HSBC said.
Tucker is unpopular with many investors over his handling of plans to appoint a new chief executive after ousting John Flint in August less than 18 months into the job. After Flint left, the board appointed HSBC veteran Quinn as interim CEO and let him announce a radical restructuring while considering other candidates.
After UniCredit's Jean Pierre Mustier ruled himself out in late February, HSBC confirmed Quinn as permanent CEO and Tucker said he was the "outstanding candidate". Investors were baffled by the chaotic process at one of the UK's most prestigious companies.
HSBC invited further shareholder displeasure on 1 April by scrapping its fourth-quarter dividend under pressure from the Bank of England to conserve capital during the Covid-19 crisis. Retail investors in Hong Kong, who hold about 30% of the shares, are reported to be furious with some organising in an attempt to reverse the decision.
Tucker, the combative former CEO of Prudential, joined in 2017 as HSBC's first chairman from outside the bank. He may well be relieved to avoid a public interrogation of his record by shareholders at this year's AGM.