Global airline industry at risk of collapse in 'gravest crisis' yet - IATA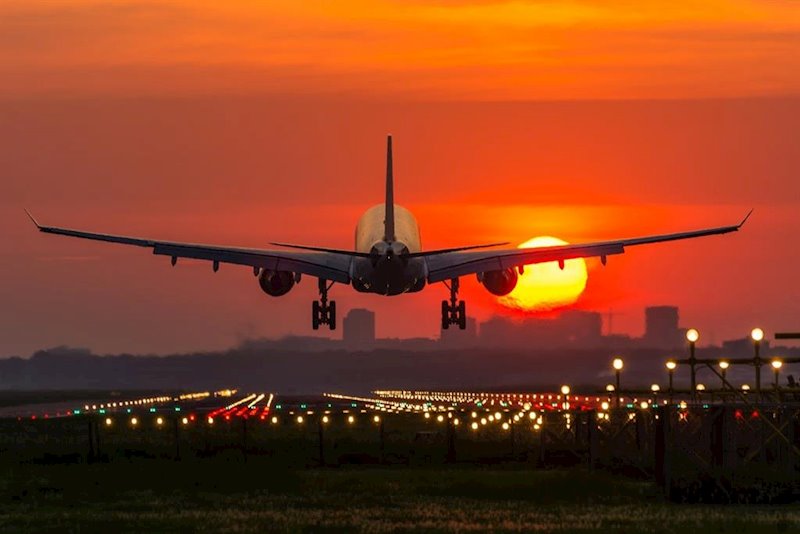 Governments around the world need to save crisis-hit airlines, a leading industry body has warned, as it forecast revenues would nearly half in 2020 because of the coronavirus pandemic.
The International Air Transport Association is predicting passenger revenues will plunge by $252bn in 2020, a 44% decline on 2019's figure. The forecast is a significant increase on IATA's earlier predication, for losses of $113bn, which it made on 5 March.
Alexandre de Juniac, director general of the IATA, said the industry's survival now depended on government support.
He warned: "The airline industry faces its gravest crisis. Within a matter of weeks, our previous worst-case scenario is looking better than our latest estimates. But without immediate government relief measures, there will not be an industry left standing.
"Airlines need $200bn in liquidity support simply to make it through. Some governments have already stepped forward, but many more need to follow suit."
The Geneva-based IATA has based its latest forecast on the assumption that severe travel restrictions will last for up to three months, followed by a gradual economic recovery later in the year.
It is predicting that full-year passenger demand – based on revenue passenger kilometres – will fall 38% year-on-year. It also expects industry capacity in domestic and international markets to plunge 65% in the second quarter, but recover to a 10% fall in the fourth.
Region by region, the biggest yearly revenue falls are forecast for Europe, Latin America and the Middle East, down 46%, 41% and 39% respectively. Asia Pacific is predicted to see a 37% decline.
Airlines have seen their market values plummet since the outbreak of the coronavirus epidemic, as planes were grounded and travel curtailed. British Airways owner IAG is currently trading around 210p, compared to a high of 671p in January. Ryanair's shares are trading below €10, having touched €16 at the start of February, while in the US, American Airlines has fallen from a 2020 high of more than $30 to around $12.