Future to buy GoCo; FY results beat expectations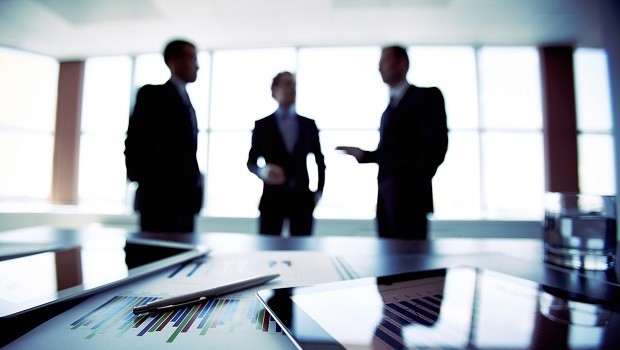 Media platform Future said on Wednesday that it has agreed to buy GoCo in a deal that values the GoCompare owner at 136p a share, as it reported a jump in full-year profit and revenue.
Under the terms of the deal, GoCo shareholders will receive 0.052497 new Future shares and 33p in cash for each of their shares.
"The complementary content and price comparison offerings of the combined group will more broadly be able to address a wider range of key purchasing decisions for consumers and help them save money," Future said. "The Future directors believe the combination provides a truly unique opportunity to capitalise on the combination of Future's deep audience insight, GoCo Group's expertise in price comparison and the proprietary technology of both groups."
The combination is expected to be immediately earnings per share accretive for Future and "materially" EPS accretive in the first full year following completion.
Future, the publisher of Country Life magazine, also said the deal will result in cost synergies of around £10m a year on a recurring run-rate basis.
In a separate release, Future said that statutory pre-tax profit surged 309% to £52m in the year to 30 September 2020, on revenue of £339.6m, up 53% on the previous year. Adjusted pre-tax profit rose to £90.9m from £50.3m.
Revenue was driven by a combination of organic growth and acquisitions, underpinned by continued online audience growth. The company's online audience was up 56% over the year to 281.8m.
Chief executive Zillah Byng-Thorne said: "Our exceptional results, which are ahead of expectations, demonstrate the continued strength of our strategy, as well as the innovation, fortitude and agility of our business, focused on its purpose, delivered by its people.
"Our content now reaches one in three adults in the UK and US, and our leadership positions are underpinned by a track record of strong, consistent organic growth, and accelerated through acquisitions. The long-term fundamentals of growing global digital advertising spend and eCommerce growth add to our confidence that, despite continued market uncertainty, we remain well-positioned to continue our strong growth."
At 1425 GMT, Future shares were down 13.3% at 1,702p, while GoCo shares were up 9.6% at 120.60p.
Nicholas Hyett, equity analyst at Hargreaves Lansdown, said: "The deal is clearly a positive for GoCo shareholders, at least in the short term, but what it offers Future investors is less clear. If investors in Future wanted exposure to GoCo's AutoSave business they could have bought the shares in the market yesterday, and at a significantly lower price. We think Future has its work cut out to prove the deal adds up."
Broker Liberum said: "While GoCo is not a direct fit into the Future portfolio of assets, which mainly concerns consumer magazines with growth driven by ecommerce advertising revenues, GoCo and specifically the AutoSave division holds many similar characteristics operating as a platform.
"Therefore, we believe that given Zillah's stellar experience and track record of transforming legacy media assets into high growth scalable digital media platforms, GoCo shareholders should ominously back the takeover offer to realise the future value in scaling the AutoSave platform."