Debt holders take control of Travelex in return for £84m injection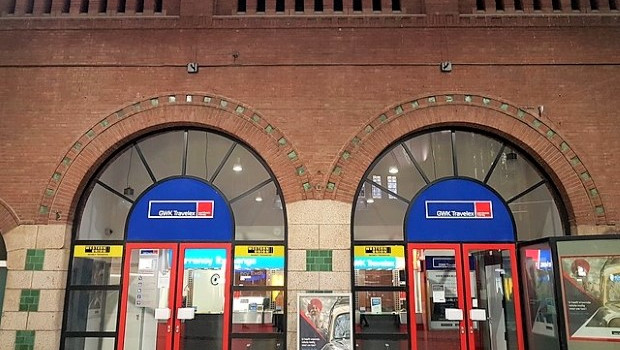 Foreign exchange company Travelex has agreed to a deal that will see its lenders take full control of the business in return for a debt restructuring and £84m cash injection, the company's parent Finablr said.
The UK-based company, which was owned Indian billionaire BR Shetty, said the deal would see debt reduced by 84% as €360m worth of senior secured notes would be converted into equity after agreement with at least 66.7% of its senior secured noteholders and all of its revolving credit facility lenders.
Travelex will be split into two businesses – 'New Travelex' which includes the wholesale and outsourcing business, as well as some international retail businesses and 'Warehouse Travelex', made up of some of the company's retail businesses in UK, Europe and North America.
The restructuring comes soon after Travelex ended buyout talks, calling offers received "unacceptable" to debt holders and lenders. The company put itself up for sale in April after Finablr warned of a potential insolvency.
"The restructuring will provide Travelex with a stable platform through £84m of new liquidity and a substantial debt reduction, so that it can rebuild revenues under the stewardship of its new shareholders," said Travelex chief executive, Tony D'Souza.
Revenue at Travelex fell 36% to £111.9m for the three months ended to March 31 due to a cyber attack in the New Year and the coronavirus pandemic's impact on global travel and forex demand.
That was compounded by liquidity constraints caused by the collapse into administration of Shetty's NMC Health business. Travelex also reported a £42.4m core earnings loss for the first quarter.
Cash outflows led to a rise in net debt to £331, up from £214.1m three months earlier.
About £15m in bridge financing has already been provided to Travelex before its restructuring, which is expected to take place next month, the company told investors.
Shetty bought Travelex for £1bn in 2014, and it formed a major part of his Finablr group of foreign exchange and digital payments companies that listed on the London Stock Exchange in May 2019, in a deal that valued the group at £1.23bn.
However, the fallout over a loans scandal at NMC Health led to shares in the hospital operator and Finablr being suspended in March. In May, the company told the London Stock Exchange that its debt was $1bn higher than the previously reported $334.1m.