CRH lifts FY profit guidance; buys Texas assets for $2.1bn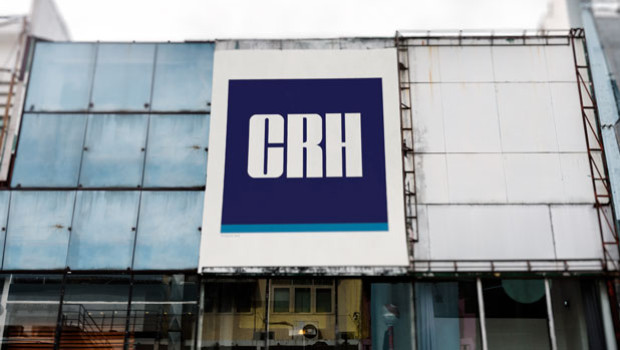 CRH lifted its earnings guidance on Tuesday and said it has agreed to buy a portfolio of cement and ready-mixed concrete assets in Texas from Martin Marietta Materials for $2.1bn.
The assets comprise a 2.1 metric ton capacity cement plant located between San Antonio and Austin, a network of terminals along the eastern gulf coast of Texas and a portfolio of 20 ready-mixed concrete plants with annual shipments of around 1.6m cubic yards serving the Austin and San Antonio markets.
The combined portfolio of assets is expected to generate pro-forma 2023 EBITDA of around $170m.
The company, which provides building materials solutions, also said that based on current trading, it was lifting its guidance. It now expects full-year earnings before interest, tax, depreciation and amortisation of around $6.3bn, up from $5.6bn a year earlier. In its interim results in August, CRH had forecast FY EBITDA of $6.2bn.
In an update for the nine months to the end of September, the company said EBITDA came in at $4.8bn, up 14% on the same period a year earlier. This reflects |"continued delivery of our integrated solutions strategy, strong commercial management and operational efficiencies, driving further margin expansion," it said.
Meanwhile, group sales were up 8% on the year at $26.3bn. CRH said the positive momentum seen in the first half of the year continued into the third quarter, underpinned by strong commercial progress and positive underlying demand across key end-use markets.
Chief executive Albert Manifold said: "I am pleased to report another strong performance for our business. Our integrated solutions strategy continues to deliver superior growth, while our strong cash generation and disciplined approach to capital allocation enables us to create additional value for our shareholders."
At 0935 GMT, the shares were up 2% at 4,844p.
Russ Mould, investment director at AJ Bell, said: "CRH's stars are aligning, with the construction group busy making a chunky acquisition soon after shifting its main stock market listing from London to the US. The latter move was a blow to London as a listing venue given CRH was a member of the prestigious FTSE 100 index.
"The company previously argued the listing switch came with multiple benefits. Given it generates a large chunk of its earnings in the US, having a primary listing in the country and representing itself as an American business would, in theory, make it more visible to investors and to existing and potential clients.
"It is chasing opportunities linked to large US government spending programmes and has wasted no time in making a corporate acquisition to strengthen its position in the market. Paying $2.1 billion in cash for assets from Martin Marietta makes strategic sense as it increases CRH's position in Texas, one of the high growth markets for construction work in the US."