AA swings to post-tax profit as membership actually increases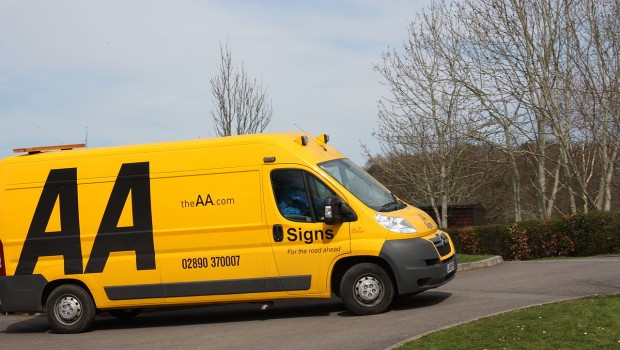 Vehicle membership services provider AA posted its results for the year to 31 January on Tuesday, with trading revenue up 1.6% at £940m.
The FTSE 250 firm said trading EBITDA was up 0.2% at £403m, while its trading EBITDA margin was off 60 basis points year-on-year at 42.9%.
Operating profit fell 4.4% to £284m.
AA swung to a profit after tax, however, at £74m compared to a loss after tax of £1m as reported a year ago, with basic earnings per share improving to 12.2p from a 0.2p loss per share.
Adjusted basic earnings per share were down 0.5p, however, at 21.3p.
Cash conversion was off at 92% compared to 101%, while dividends per share improved 3.3% to 9.3p.
The company said its net cash flow after dividends turned positive for the year at £42m, compared to net outflows of £136m in the prior year.
On the operational front, AA said its roadside revenue grew 2.5% to £742m, with paid personal members improving in numbers to 3.34m from 3.33m, reversing a long-standing decline.
Its retention rate rose to 82% despite an increase in insurance premium tax, and new business volumes grew 14%.
The average income per member grew 1.3%, which the board said was a result of improved ancillary sales as price increases were deliberately contained while its members were affected by the increase in insurance premium tax.
, Executive Chairman, commented:
"The transformation is delivering growth in our roadside assistance membership base and of motor insurance policies, reversing long-term historic declines," commented executive chairman Bob Mackenzie.
"It has given us a firm platform for sustainable growth.
"We have delivered results in line with expectations, mitigating the increases in IPT and call outs, and paid a progressive dividend."
In addition, Mackenzie said the refinancing reduced the cash cost of debt by £10m per annum, bringing the annualised total reduction since the IPO to more than £75m.
"We are realising the AA's potential.
"We are now capable of building on our technologies, brand and positioning in our markets to take advantage of the abundant opportunities that arise from our ability to fulfil a wider set of consumer and business needs.
"We are more than ever convinced of the potential of the AA as we position it as the UK's pre-eminent membership services organisation."