Europe close: Travel and Leisure, Basic Resources names pace gains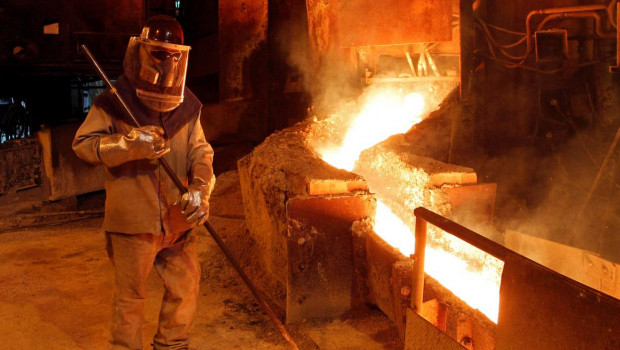 European shares finished higher on Monday as investors prepared for a raft of major corporate earnings and data from the US this week.
"Markets remain quiet ahead of Tesla earnings tonight, which mark the shift to reports from a vital part of the market – the big tech names," said IG chief market analyst Chris Beauchamp.
"As such a large part of the S&P 500 the data from FANG stocks could prove vital to the durability of the current bullishness in stocks; as the first mover, Tesla has the burden of lots of attention and will set the tone for the days to come."
Other heavyweight US corporate earnings due this week include Apple, Microsoft, Amazon and Google parent Alphabet.
The pan-European Stoxx 600 index edged up 0.26% to 440.2, while Germany's DAX was up 0.11% to 15,296.34.
Things were more buoyant out on the euro area's periphery, with the FTSE Mibtel ahead by 0.52% to 24,513.84.
Spain's Ibex 35 meanwhile climbed 0.97% to 8,701.9.
Boosting airline shares and periphery benchmarks in general were remarks from the head of the European Commission, who said that tourists with proof of vaccination may be allowed to resume travel in summer.
"The Americans, as far as I can see, use European Medicines Agency-approved vaccines," said Ursula von der Leyen in an interview with The New York Times on Sunday.
"This will enable free movement and the travel to the European Union."
Shares in Deutsche Lufthansa, easyJet, Ryanair and aircraft engine maker Rolls-Royce were higher on the news. Travel Company TUI also gained.
That saw the Stoxx 600 Travel and Leisure sector index advance 1.76%.
Beauchamp also pointed out the limit up gains for corn and lumber futures given the current focus on inflation and commodity prices.
In a not unrelated note, he also predicted that US dollar weakness was likely set to continue.
Mining shares meanwhile boosted by a 10-year high for Shanghai copper prices and a surge in other metals.
The Stoxx 600 Basic Resources gauge added 1.88%.
In other equity news, Tate & Lyle shares rose as the company confirmed plans to sell a controlling stake in its sweeteners division.
Pearson shares rose as the educational publisher reported a 5% rise in first-quarter revenues.
Shares in IMI were also major gainers as the engineer announced a £200m share buyback and raised its guidance for annual earnings after group performance improved in the first quarter.