Chinese Covid-19 statistics intentionally incomplete, US intelligence says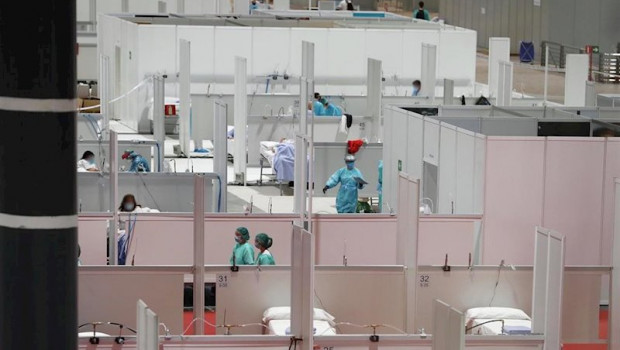 US intelligence has concluded that China did not reveal the true extent of the Covid-19 coronavirus pandemic in the country on purpose.
That was the main thrust of a secret US intelligence assessment prepared for the White House, although the full contents were not revealed, Bloomberg reported citing three officials.
Two officials said the conclusion reached was that the Chinese data was fake.
At last count, Beijing had publicly reported approximately 82,000 cases and 3,300 deaths related to the outbreak, against 189,000 cases and over 4,000 fatalities thus far in the US.
Other countries' reporting, including that of Iran, Indonesia, North Korea and Russia was also suspect.
Pyongyang had thus far reported zero cases.
In remarks to CNN, US vice-president, Michael Pence, said: "The reality is that we could have been better off if China had been more forthcoming.
"What appears evident now is that long before the world learned in December that China was dealing with this, and maybe as much as a month earlier than that, that the outbreak was real in China."
The day before, US Secretary of State, Michael Pompeo, called on China and others to be "transparent".
Developing medical therapies and designing public health measures to fight Covid-19 "so that we can save lives depends on the ability to have confidence and information about what has actually transpired."
"I would urge every nation: Do your best to collect the data. Do your best to share that information," he said. "We're doing that."