Director dealings: ITV's Andrew Cosslett makes share purchase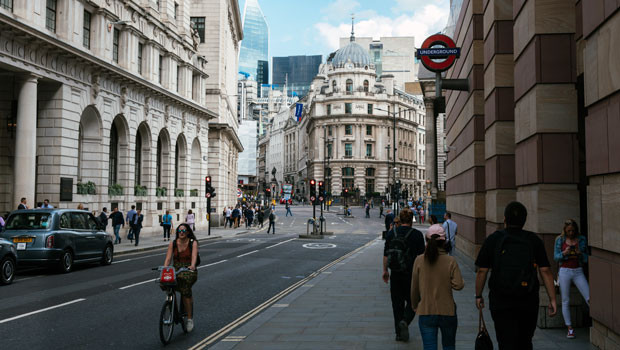 ITV revealed on Wednesday that chairman designate Andrew Cosslett had acquired 301,889 ordinary shares in the FTSE 250-listed media group.
Cosslett, who was named as ITV's next chairman back in March, purchased the shares on Tuesday at an average price of 69.21p each, for a total value of £208,948.24.
Earlier in June, ITV agreed to acquire a majority interest of 79.5% in Plimsoll Productions, the largest independent producer of natural history programmes in the world.
ITV said will make a cash consideration of approximately £103.5m for Plimsoll, valuing the Bristol-based business at an enterprise value of £131.0m.
As of 1505 BST, ITV shares were down 2.45% at 67.82p.
Reporting by Iain Gilbert at Sharecast.com
Top Director Buys
Itv (ITV)
Director name: Cosslett,Andrew
Amount purchased: 301,889 @ 69.21p
Value: £208,948.24

Inspects Group (SPEC)
Director name: Totterman,Robin
Amount purchased: 34,482 @ 290.00p
Value: £99,997.80

Ig Design Group (IGR)
Director name: Hedlund,S Anders
Amount purchased: 75,000 @ 78.70p
Value: £59,025.00

Oakley Capital Investments Ltd. (di) (OCI)
Director name: Foulger,Caroline
Amount purchased: 10,000 @ 383.00p
Value: £38,300.00

Ig Design Group (IGR)
Director name: Gilliland,Stewart
Amount purchased: 50,000 @ 72.80p
Value: £36,400.00

Inspects Group (SPEC)
Director name: Kay,Christopher
Amount purchased: 8,000 @ 290.00p
Value: £23,200.00

Ig Design Group (IGR)
Director name: Askem,Clare
Amount purchased: 24,096 @ 83.00p
Value: £19,999.68

Ig Design Group (IGR)
Director name: Tentori ,Mark
Amount purchased: 28,554 @ 70.00p
Value: £19,987.80

Ig Design Group (IGR)
Director name: Burn ,Lance
Amount purchased: 25,679 @ 77.80p
Value: £19,978.26

Apax Global Alpha Limited (APAX)
Director name: Ambler,Christopher
Amount purchased: 6,605 @ 181.65p
Value: £11,998.02

Arcontech Group (ARC)
Director name: Barton,Louise Maxwell
Amount purchased: 15,000 @ 73.84p
Value: £11,076.00

Tavistock Investments (TAVI)
Director name: Raven,Brian
Amount purchased: 120,000 @ 8.30p
Value: £9,958.68

Tavistock Investments (TAVI)
Director name: Raven,Brian
Amount purchased: 110,000 @ 8.00p
Value: £8,800.00

Arcontech Group (ARC)
Director name: Jeffs ,Matthew
Amount purchased: 10,000 @ 73.99p
Value: £7,399.00

Aviva (AV.)
Director name: Lambert,Pippa
Amount purchased: 1,278 @ 421.00p
Value: £5,380.38

Warpaint London (W7L)
Director name: Sadler,Keith
Amount purchased: 3,015 @ 126.00p
Value: £3,798.90


Top Director Sells
Liontrust Asset Management (LIO)
Director name: Abrol,Vinay Kumar
Amount sold: 21,074 @ 985.00p
Value: £207,578.91

Tremor International Ltd (di) (TRMR)
Director name: Carmi ,Yaniv
Amount sold: 48,122 @ $4.45
Value: $176,492.31

Judges Scientific (JDG)
Director name: Ormsby,Bradley Leonard
Amount sold: 536 @ 7,350.00p
Value: £39,396.00

Severfield (SFR)
Director name: Randall,Derek
Amount sold: 49,073 @ 62.00p
Value: £30,425.26

Severfield (SFR)
Director name: Semple,Adam
Amount sold: 17,357 @ 62.00p
Value: £10,761.34