Director dealings: GB Group chair buys in even as company warns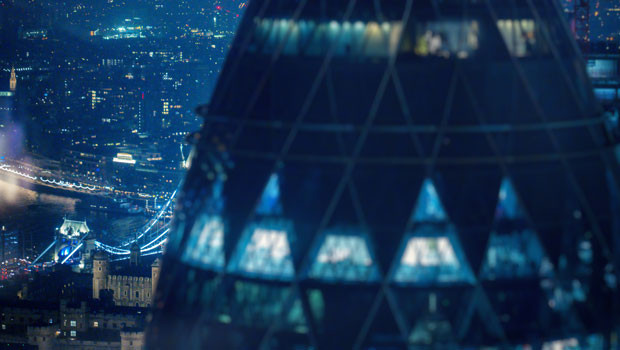 The chairman of GB Group picked up £99,598.25-worth of shares in the identity verification, location intelligence and fraud prevention company.
Richard Longdon had bought the 29,876 shares of the company the day before at 333.37p apiece, the company said in a statement.
During the same session, the outfit had warned that challenging conditions had continued into the second half of the year.
Longdon was left holding 0.012% of the GB Group's equity in what was his first purchase of the company's stock.
Top Director Buys
Alphawave Ip Group (AWE)
Director name: Sutardja,Sehat
Amount purchased: 122,932 @ 91.82p
Value: £112,876.16

Gb Group (GBG)
Director name: Longdon,Richard
Amount purchased: 29,876 @ 333.37p
Value: £99,598.25

Alphawave Ip Group (AWE)
Director name: Sutardja,Sehat
Amount purchased: 100,000 @ 94.11p
Value: £94,110.00

Liontrust Asset Management (LIO)
Director name: Donald,Mandy
Amount purchased: 1,579 @ 1,259.00p
Value: £19,879.61

Transense Technologies (TRT)
Director name: Segal,Melvyn
Amount purchased: 5,000 @ 87.70p
Value: £4,385.00

Old Mutual Limited Npv (di) (OMU)
Director name: Nqweni,Nomkhita
Amount purchased: 555 @ R12.54
Value: R310.54

Pennon Group (PNN)
Director name: Davy ,Susan
Amount purchased: 17 @ 889.28p
Value: £151.18

Pennon Group (PNN)
Director name: Boote,Paul
Amount purchased: 17 @ 889.28p
Value: £151.18

Integrafin Holding (IHP)
Director name: Gunby,Jonathan
Amount purchased: 50 @ 296.80p
Value: £148.40

Integrafin Holding (IHP)
Director name: Scott,Alexander
Amount purchased: 50 @ 296.80p
Value: £148.40

Paypoint (PAY)
Director name: Wiles ,Nick
Amount purchased: 25 @ 491.05p
Value: £122.76

Paypoint (PAY)
Director name: Dale,Alan
Amount purchased: 25 @ 491.05p
Value: £122.76


Top Director Sells
Intercontinental Hotels Group (IHG)
Director name: Edgecliffe-Johnson,Paul
Amount sold: 21,094 @ 5,521.15p
Value: £1,164,630.94

Intercontinental Hotels Group (IHG)
Director name: Edgecliffe-Johnson,Paul
Amount sold: 14,768 @ 5,521.15p
Value: £815,363.12

Coca-cola Hbc Ag (cdi) (CCH)
Director name: Bogdanovic,Zoran
Amount sold: 7,267 @ 2,090.34p
Value: £151,904.72